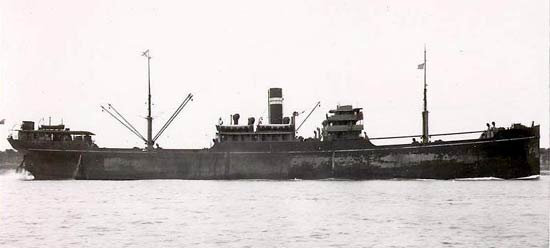 Uboat.net reports this vessel as follows:

Name: Gairsoppa
Type: Steam merchant
Tonnage5,237 tons
Completed: 1919 - Palmers Shipbuilding & Iron Co Ltd, Hebburn-on-Tyne
Owner: British India Steam Navigation Co Ltd, London
Homeport: Glasgow
Date of attack: 17 Feb 1941~
Nationality: British
Fate: Sunk by U-101 (Ernst Mengersen)
Position: 50.00N, 14.00W - Grid BE 3437
Complement: 86 (85 dead and 1 survivor).
Convoy SL-64 (detached)
Route Calcutta - Freetown (30 Jan) - Galway, Ireland - London
Cargo 2600 tons of pig iron, 1765 tons of tea, 2369 tons of general cargo and 200 tons of silver ingots and coins (£600,000)
History: Laid down as War Roebuck for The Shipping Controller, completed in October 1919
as Gairsoppa for British India Steam Navigation Co Ltd, London.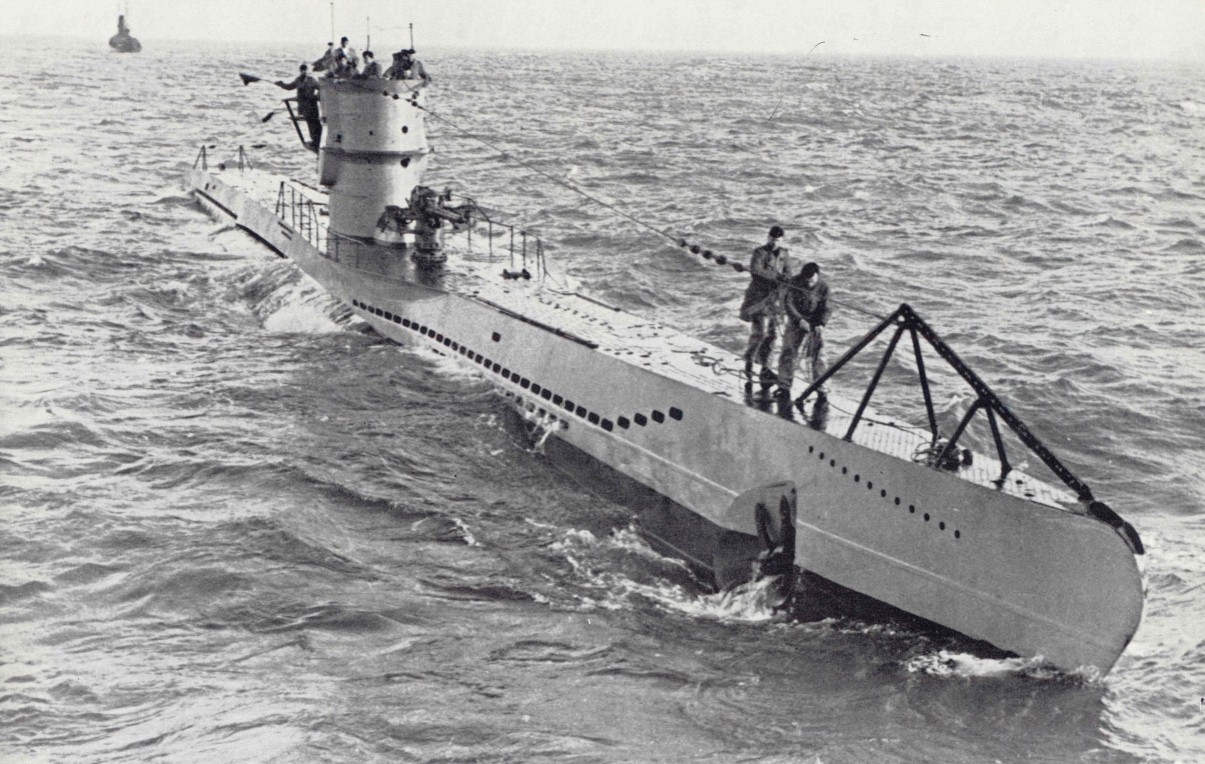 U-101

At 0008 hours on 17th February 1941, the Gairsoppa (Master Gerald Hyland) was hit on the starboard side just behind the bridge in No: 2 hold by a torpedo from U-101 about 300 miles southwest of Galway Bay, Ireland. The ship had been in convoy SL-64 which was slowed down by bad weather and running low on coal, she was detached alone to Galway on 15th February. At 1800 hours on 16th February, the U-boat spotted the ship but had difficulties hitting the target due to heavy seas and missed with a spread of two torpedoes at 2328 hours and then by one G7e torpedo at 2332 hours. The S.S. Gairsoppa caught fire and settled slowly by the bow after being hit in the third attack, but Mengersen decided to give up further attacks when a coup de grāce missed at 0020 hours, assuming correctly that the burning freighter will sink anyway in the heavy seas. The survivors managed to abandon ship in three lifeboats before she sank within 20 minutes. However, two of the boats were never seen again and its occupants presumably perished in the cold and bad weather. The boat which was in charge of by the second officer set sail with eight Europeans and 23 Lascars aboard, but after seven days most had died of exposure and only four Europeans and two Lascars were still alive when the boat reached land on 1st March. Sadly, it capsized in the swell and surf of Caerthillian Cove on The Lizard, Cornwall and all occupants drowned except the second officer, who was rescued unconscious by a coastguard.

The bodies of two Europeans and the two unidentified Lascars were recovered and buried in the Landewednack Churchyard. The master, 82 crew members and two gunners were lost. The Second officer was Richard Ayres. His story of rescue is almost miraculous as he began to fade away in the surf pounding the Cornish beach. He began to hear children's voices drifting to him on the wind. They were calling to him. Barely conscious, he made one last effort and found that a rope was thrown alongside him. He managed to wrap it around his body and he was dragged unconscious onto the beach. But alive and on British soil.

70 years later, now 2011, Odyssey Marine Exploration Inc had found the wreck and will salvage the silver. Value then wass possibly £155m, 80% will go to the Company and 20% to the British Government. The Gairsoppa lies 3 miles down, and approx 300 miles southwest of Ireland. In the spring of 2012 they intend to begin salvage. 2013: tv programme 'Treasure Quest' showed maritime treasure ship that found Gairsopa, recovered a couple of ingots of silver, total estimated value of cargo £200 million now.
The Crew List can be found here: http://uboat.net/allies/merchants/crews/ship765.html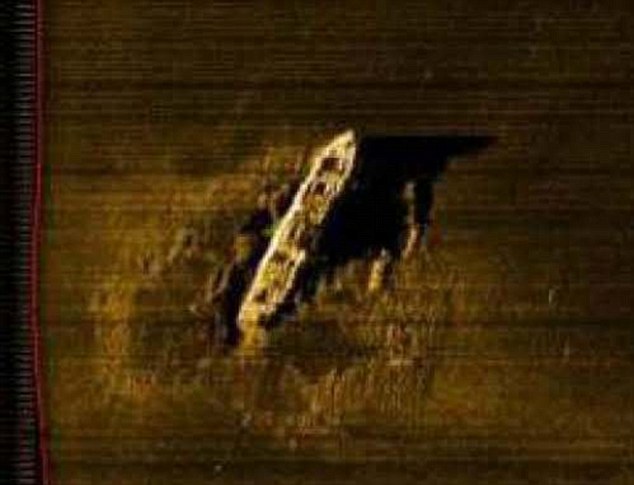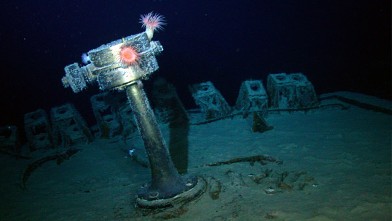 The Gairsoppa was just one of 38 ships sunk during the month of February 1941. The ship was bearing 7000 tonnes of cargo which included the silver, tea and iron. She was forced to burn more and more fuel in order to maintain headway in the heavy seas. Her skipper, Captain Gerald Hyland, did not think his fuel would last until Liverpool, so he asked for, and obtained, permission to detach from the convoy and make way to Galway to refuel. On February 14th he detached from the convoy. She had initially left Calcutta in December 1940 steaming along the African coast until she reached Freetown, Sierra Leone. It was here she joined Convoy SL64 for Liverpool.

U Boat Machine Gunned The Decks

On February 16th 1941 a Focke Wolfe Condor spotted the ship and began circling, relaying information to U Boats about a lone ship. The U101 changed course and began to close on the Gairsoppa's position. At 2330 hrs the third torpedo of 3 fired, hit the ship and in 20 minutes she went down. The Foremast snapped, taking with it the radio aerial. Then, as the survivors began the ordeal of abandoning ship, machine gun bullets ripped through the deck, the U Boat had surfaced and was firing along the decks. The bullets cut through the ropes of one of the lifeboats, sending it crashing into the sea. Dozens of men leapt into the sea and made their way towards the lifeboat, one of these was Richard Ayres.

Lascars went Insane

Of the other lifeboats there was no sign, and the Gairsoppa had gone down, 20 minutes after the torpedo had hit. The lone lifeboat had 31 men on board, 8 Europeans and 23 Indian sailors, known collectively as Lascars. They all immediately began suffering terrbily from the cold. Ayres, took command, and began sailing east. (I wonder if the better option would have been sailing north east, they would have possibly landed on Irish soil before they had nearly all died - mk.) All they had was condensed milk and hard biscuits, so hard in fact that it could hardly be swallowed. Each water ration was half pint day, half pint nightly, but the Lascars began drinking sea water which made them insane and they began fighting each other. On day 8, the water ran out. Soon after men began dying. None of the remaining survivors knew their whereabouts nor chances or rescue.

According to Ayres, the men became delirious, a couple of rain showers gave brief respite from their burning throats. Ayres sailed the little boat through towering waves and gale force winds. Only he, a radio officer 18 years old Robert Hampshire and an 20 year old gunner, Norman Thomas, had the strength to hold the rudder. 13 days after the Gairsoppa had gone down, the men thought they saw land, but it could have been a cloud! Then someone croaked 'Land!'. They had spotted the Lizard Lighthouse on the southernmost tip of Cornwall. Ayres set course for a rocky cove by the surf was too much and the boar capsized. Another wave righted the boat and the three managed to scramble on board only for another wave to turn the boat over again. Within sight of the shore, only Ayres survived this turn of events. Thomas actually made it to the rocks but a wave took him away, drowning him just yards from safety.
Three young evacuees from Tottenham, London had been walking along the cliffs when they spotted the boat. Betty Driver, Olive Martin and her sister. One ran for help to the farm, the other two raced down to the beach and began shouting to the men. a Coastguard, Brian Richards, arrived and threw Ayres a rope. The bodies of two Lascars, Hampshire and Thomas were all buried in a nearby cemetery. Ayres had landed at Caerthillian Cove, only a few miles from his home. He was later awarded an MBE as well as a War Medal for bravery at sea. Ayres returned to sea but spoke little about his ordeal. Something quite common amongst many of our seamen and Forces in WW2. He died in 1992.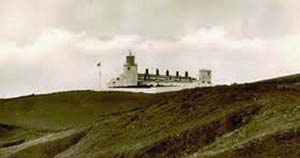 Footnote: The fate of the U boat 101: Stricken at Neustadt on 21 Oct, 1943.

Scuttled

there on 3 May, 1945. Wreck broken up.

http://www.uboat.net/boats/u101.htm