Yard No: 605
Shipbuilder: Scotts Greenock
Propulsion: steam, turbines, 4300 shp, 20 knots
Built: 1943
Ship Type: Sloop
Tonnage: 1250 tons
Length: 229.5 feet
Breadth: 38 feet
Draught: 8.8 feet
Owner: Royal Navy
Status: Torpedoed & Sunk - 20/03/1945

Torpedoed and sunk off Northern Russia, there where 61 survivors, 158 men died. In the afternoon on 20 March 1945, U-968 attacked the convoy JW-65 and reported a destroyer and a Liberty sunk and another Liberty ship torpedoed. In fact, the sloop HMS Lapwing of the 7th Escort Group and the Liberty ship Thomas Donaldson were sunk. HMS Lapwing was hit amidships at 13:25 and sank 20 minutes later.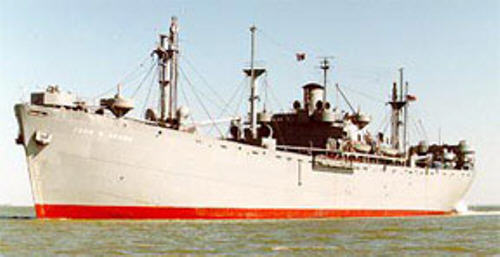 Typical Liberty Ship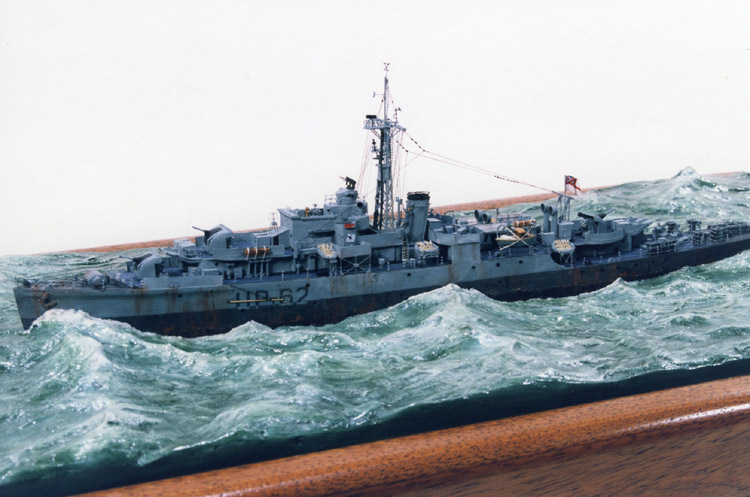 http://www.shipmodel.com/art-Phillip-Reed.htm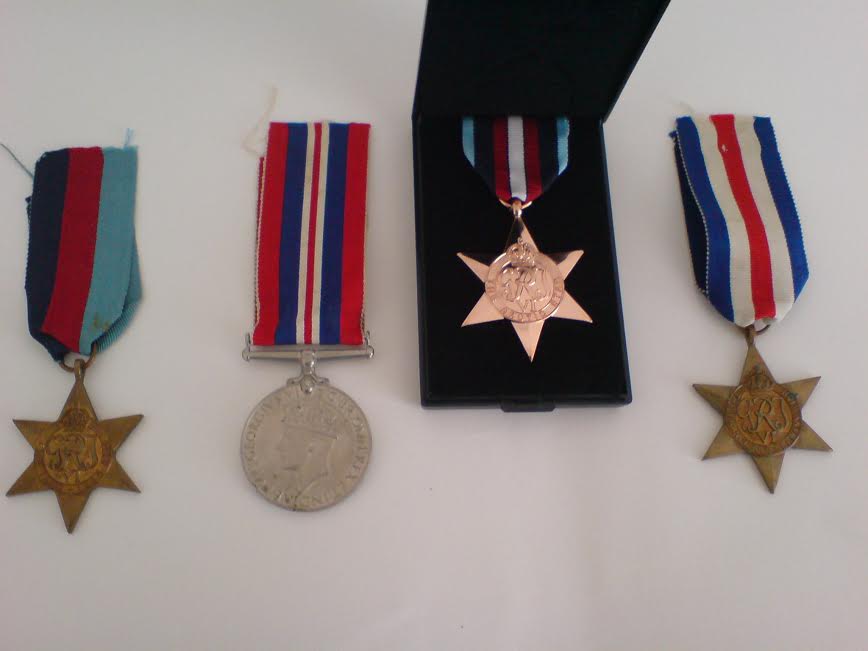 This is John Brian Holland' medals who lost his life when Lapwing was torpedoed.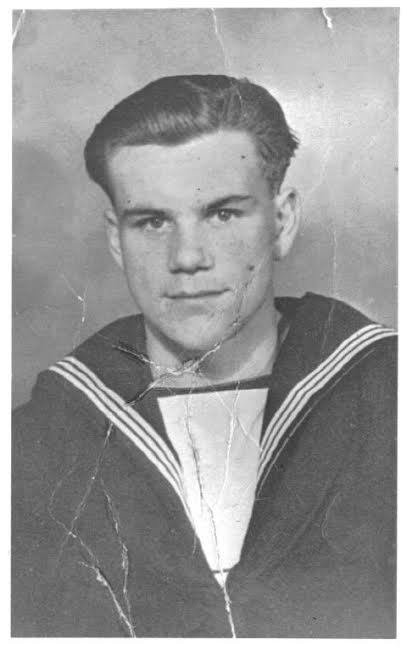 JOHN BRIAN HOLLAND Ė Known as Brian or Bri by our family, to differentiate between him and his father John. He went to St Hugh RC Boys School on Park Road South Birkenhead. He was a keen runner and footballer and was captain of the Birkenhead Catholic Youth Club football team. On leaving school he became an apprentice sheet metal worker at the local gas works until he joined the Navy in August 1943 (aged 17), rank signaller (service number D/JX613644). He was killed 20 March 1945 when his ship, HMS Lapwing of the 7th Escort Group was sunk by a torpedo from a U boat (U968) at the Kola Inlet, N Russia. After giving support to the Normandy landings the Lapwing had joined the 7th Escort Group based on the Clyde in Scotland. This was to be her 9th voyage to Russia.
There was a report of Brian being lost at sea in the Birkenhead News on Wed 11 April 1945, along with the photo of Bri that used to stand on his mother's (my grandmotherís) sideboard for so many years after. Brian's brother Geoff (my father) told me about his mother Florence receiving the telegram of Brian's death and he and Florence visited 3 survivors (one's name was Rainford and Geoff said he lived in West Kirby. Iíve since found a crew listing on the internet that says that this is Thomas Hale Rainford, of Hoylake ). Brian is commemorated on the memorial to the town's war dead (currently in the old Birkenhead Town Hall) as John B Holland and on a naval memorial at Plymouth. I think there were other Wirral men in the crew but I didnít keep a record of their names.
Another crew man was: Leonard William Quail b1925 in Birkenhead. Parents Leonard and Elsie Quail.
http://www.paulmanning.net/convoy.htm
HMS Lapwing - Lt Cdr. A.H. Gye listed incorrectly as a Destroyer here: http://www.westfront.de/skagerra.htm
http://www.fact-index.com/l/li/list_of_royal_navy_ship_names.html
Survival Against the Odds - the Story of Petty Officer Donald Mackinnon Russian Convoy SurvivorĒ by Donald J Mcleod.