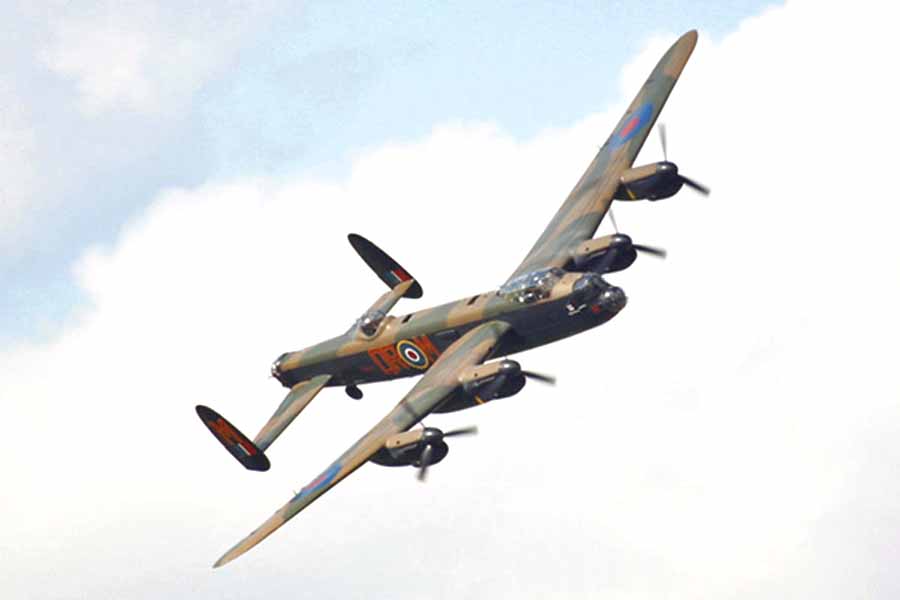 The premier British heavy bomber of the war, the Lancaster was a redesign of the failed twin engine Manchester design. With a few airframe modifications and the change to four Rolls-Royce "Merlin" engines, the Lancaster became a truly great aircraft. In addition to the many night area bombing missions conducted by the RAF, Lancaster's were used for many special missions, including the "Dam Busters" raid (the first precision bombing attack of the war), the bombing of the battleship Tirpitz, and the delivery of the 20,000 lb "Grand Slam" bombs. After the war the airframe was again redesigned to accept four contra-rotating turboprop engines, and, as the "Shackleton", served until well into the 1960's.
AVRO LANCASTER, the most successful British heavy bomber of World War II. The Lancaster emerged from the response by A.V. Roe & Company, Ltd., to a 1936 Royal Air Force specification calling for a bomber powered by two 24-cylinder Rolls-Royce Vulture engines. The resultant aircraft, the Manchester, first flew in July 1939, entered production the following year, and was committed to combat in February 1941. However, the Vulture engine proved to be a failure, and the Manchester was produced only in small numbers. Avro then proposed a redesigned Manchester powered by four Rolls-Royce Merlin engines, and the result was the Lancaster.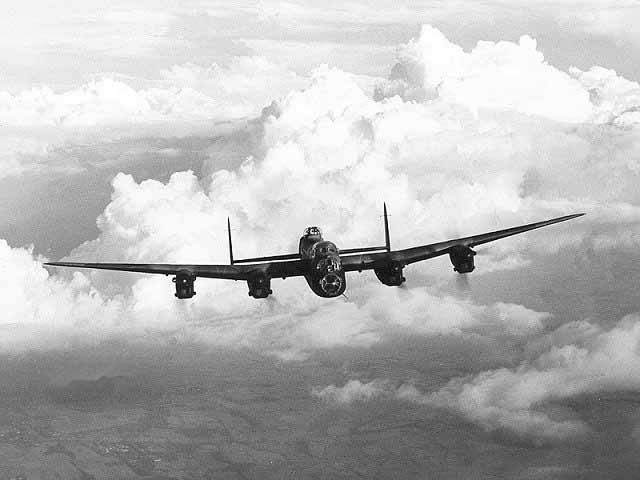 The Lancaster first flew in January 1941 and entered production in early 1942; it entered combat in April of that year. A midwing design with a twin tail, the Lancaster was powered by four 1,460-horsepower Merlins, had a wingspan of 102 feet (31 metres), and was 69 feet long. It was operated by a basic crew of seven, including the pilot, copilot, bombardier, navigator, radioman, and gunners. It could reach a maximum speed of 280 miles (450 kilometres) per hour and a ceiling of 24,500 feet, and it could carry a 14,000-pound (6,350-kilogram) bomb load to a range of 1,660 miles at 200 miles per hour. Lancasters powered by Bristol Hercules air-cooled radial engines also were produced, as a result of shortages of Merlin engines, but these proved to be less capable than Merlin-powered versions. The engine production problem was eventually resolved with Packard-built Merlins imported from the United States.
Almost all of the 7,377 Lancasters produced during the war were committed to the night time firebombing of German cities. For these missions the planes' spacious bomb bays typically carried a mixed load of high-explosive bombs--for instance, a cylindrical 2,000- or 4,000-pound high-blast "cookie" or several 1,000- or 2,000-pound bombs--with the balance of the bomb load consisting of small incendiaries. Most Lancasters were armed with a powered tail turret mounting four .303-inch machine guns, a powered twin-.303 turret on the upper rear fuselage, and a pair of .303s in the nose; a few had twin-.303 belly turrets.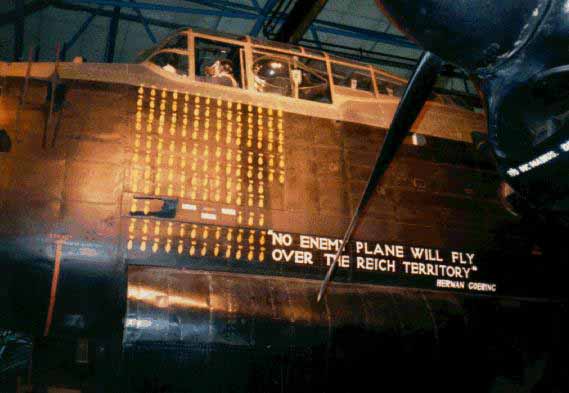 The Lancaster's more spectacular exploits included successful attacks on the Mohne, Sorpe, and Eder hydroelectric dams in Germany on the night of May 17, 1943, using special spinning bombs that were designed to skip across the water when released at low altitude, hug the face of the dam as they sank, and then be detonated at the proper depth by a hydrostatic fuse. Another was the sinking on November 12, 1944, of the German battleship Tirpitz in the remote Kaa fjord of Norway by thirty-one Lancasters dropping 12,000-pound "Tallboy" bombs.
Some Lancasters were equipped with H2S ground-mapping radar from 1943 and later with improved H2X radar as well as receivers for "Gee" and "Oboe" radio guidance systems. By the spring of 1944, radar-equipped Lancasters were capable of bombing at night with considerable accuracy, particularly when attacking targets close enough to Britain to be guided by the radio bombing aids. Lancasters played a major role in the preparations for D-Day, conducting accurate attacks on bridges, rail yards, and other transportation targets. Less happily, the tail-mounted Monica radar device, adopted in mid-1943 and designed to warn bomber crews of attack from the rear, proved to be a magnet for German night fighters equipped with passive radar receivers tuned to home on Monica transmissions. Bomber Command remained unaware of the German homing capability for some six months, and many bomber crews paid for this oversight with their lives. In addition, the lack of armament, or even an observer, in most Lancasters' bellies cost Bomber Command crews dearly, for in late 1943 (and unknown to the British for a considerable time) the Luftwaffe armed night fighters with upward-firing 20-millimetre cannons in the rear fuselage. Bomber Command never developed an effective response to this weapon (which the Germans called Schr"ge Musik, or "jazz music"), and many hundreds of British heavy bombers were destroyed by German fighters firing undetected from beneath at close range.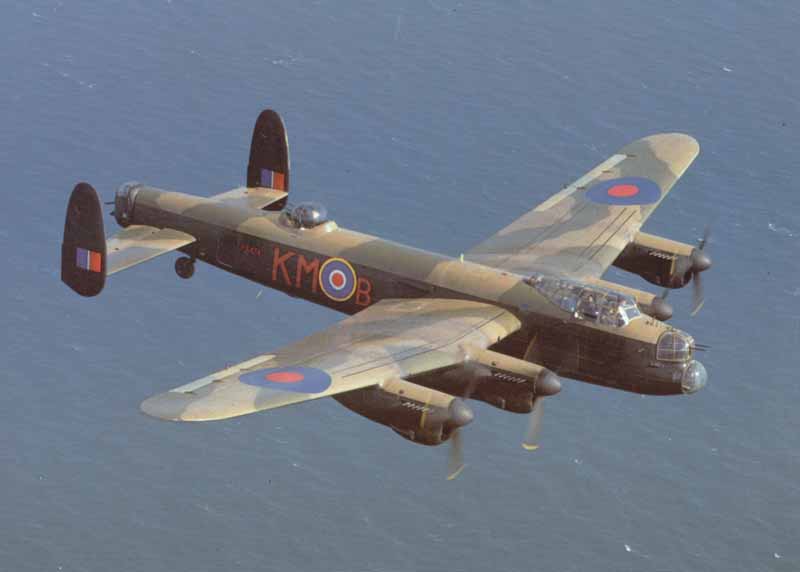 Nevertheless, the Lancaster was far and away the most effective British heavy bomber of World War II, being far superior to its main competitor, the Halifax, in tons of bombs dropped per man-hour expended in production and maintenance. In tons of bombs dropped per aircraft lost, its superior figures were particularly telling: 107 tons for the Lancaster as opposed to 48 for the Halifax for each aircraft lost on operations by the summer of 1943. After the war, Lancasters served on as patrol bombers well into the 1950s, and a civilian airliner version, the Lancastrian, was produced in small numbers.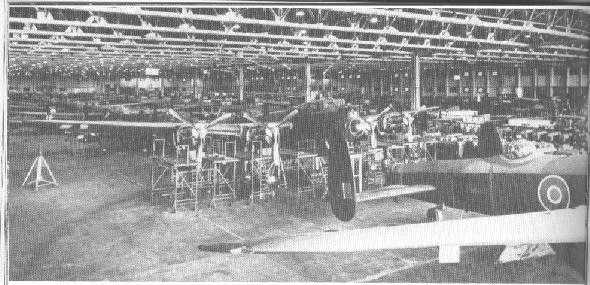 Lancaster Production at Castle Bromwich, Birmingham. The site is now a Jaguar Car Factory
The Lancaster had a crew of seven, with a maximum speed of 287 mph. A maximum range of 2,500 miles and a ceiling of 22,000 feet.
ARMAMENT. two .303 browning machine guns in nose turret, dorsal turret, and four tail turret. or two .50mm in tail turret. payload of 18,000 lb of bombs, one 12,000 lb or 22,000 lb bomb if modified.
DIMENSIONS. span 102 ft. length 69ft 4inches. and height 20ft. 6inches.
The Avro Lancaster arose from the failed Avro Manchester and the first prototype Lancaster was a converted Manchester with four engines, The Lancaster was first flown in January 1941, and started operations in march 1942, By March 1945 The Royal Air Force had 56 Squadrons of Lancasters. A Total of 7,378 Avro Lancasters were built. Most famously the Lancaster took part in the Dambuster Raid on the Mohne and Eder dams, The Sinking of the Tirpitz, and the bombing and destruction of the german rocket research station at Peenemunde.
The Cranwell images below were taken in 1986 & 1990 © by Pete Porter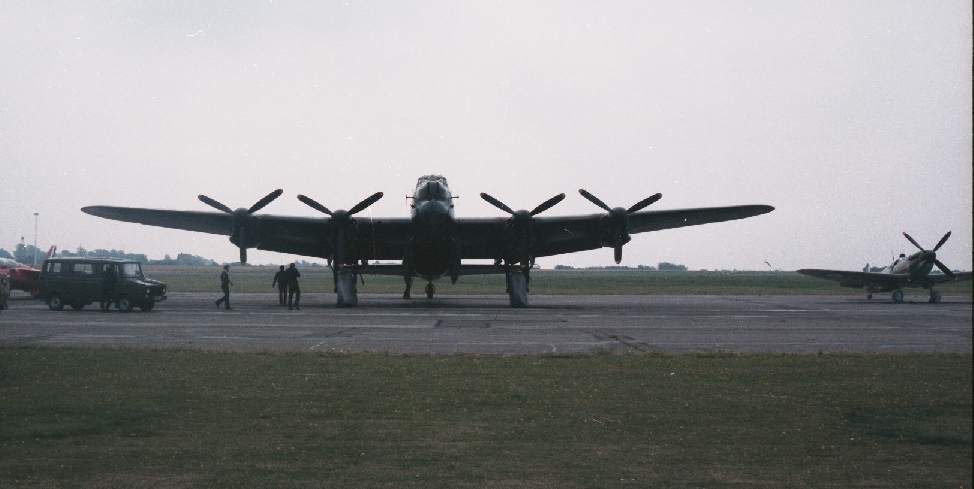 In the far left hand side can be just seen one of the famous RAF Red Arrows Display Jets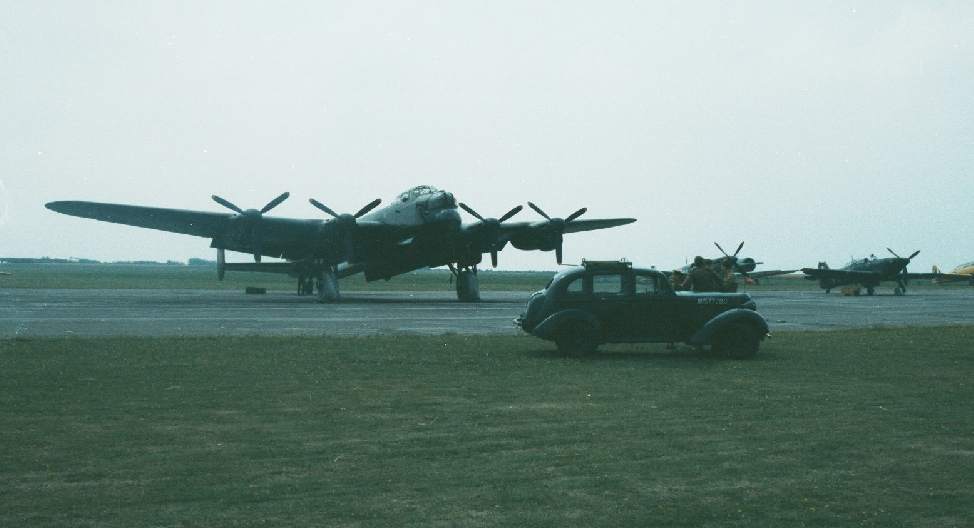 WW2 Car in foreground of Lancaster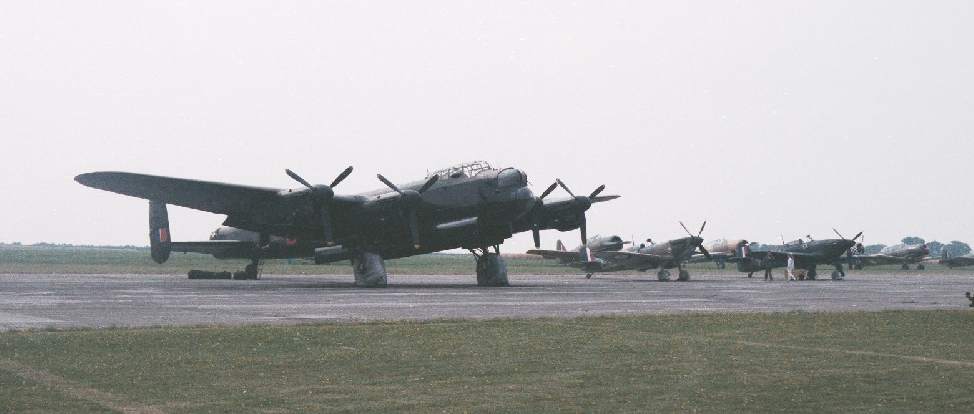 Lancaster, Spitfire and Hurricane which comprise The Battle of Britain Flight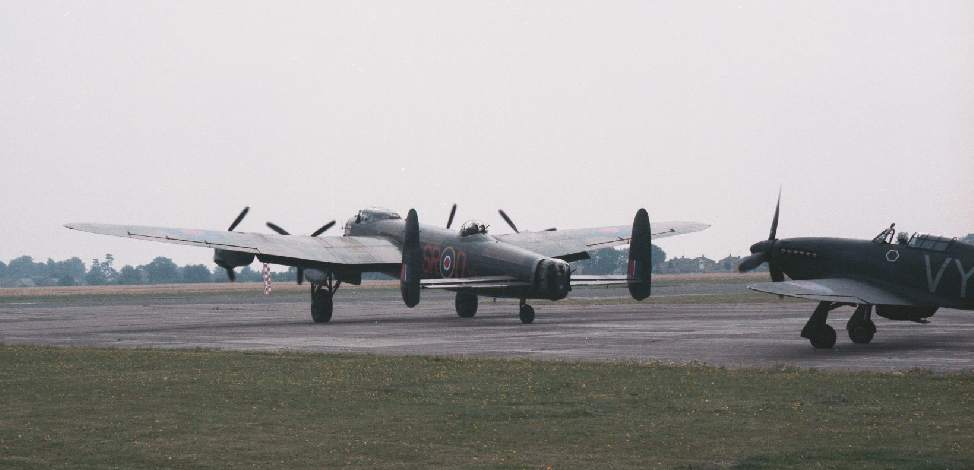 Lancaster Bomber & Hurricane fighter taxiing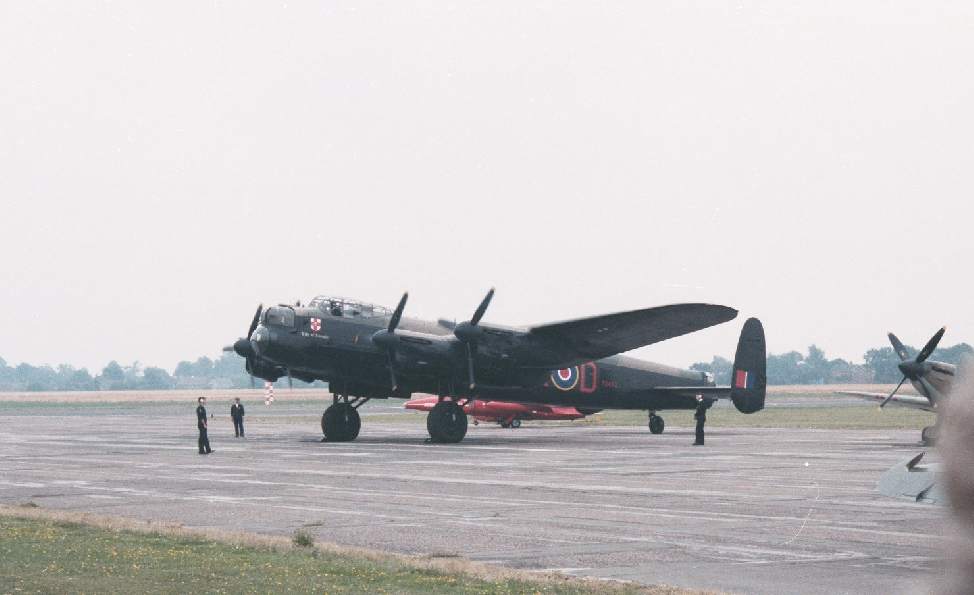 Battle of Britain Flight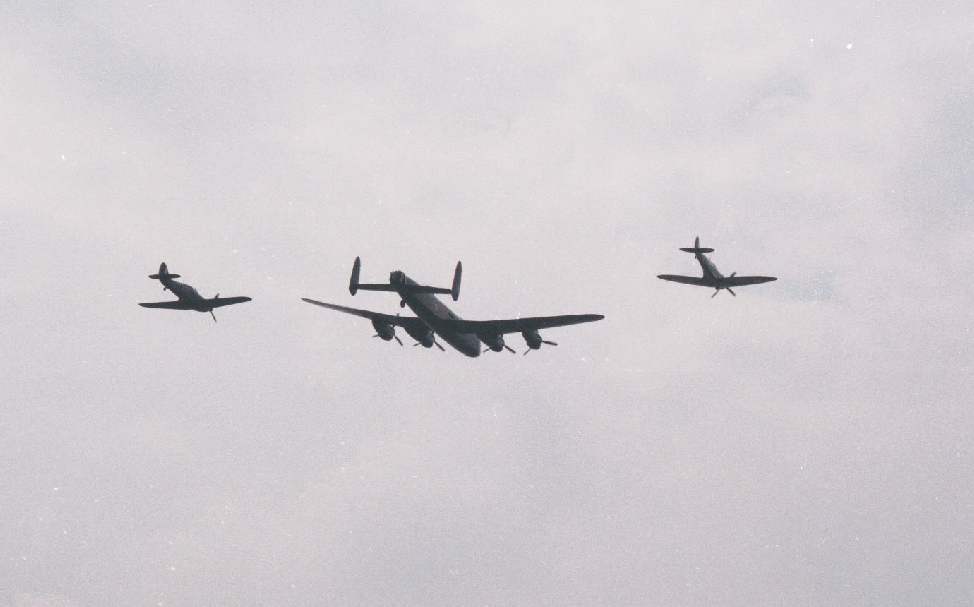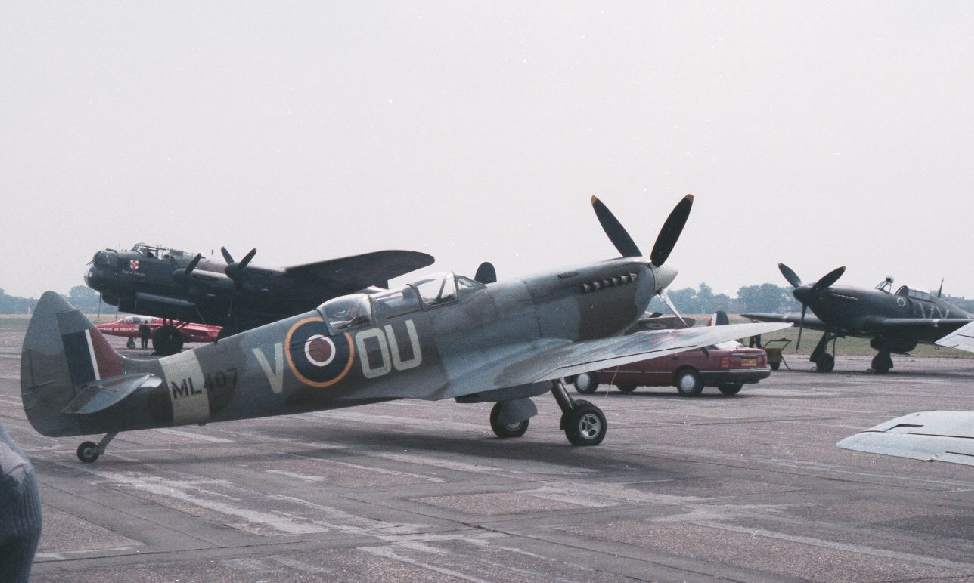 Lancaster, Spitfire & Hurricane
All the above Cranwell images were taken in 1986 & 1990 © by Pete Porter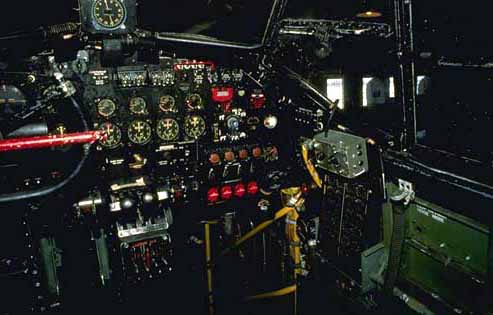 S- Sugar
The full history of S Sugar: http://www.raf-waddington.com/specials/museum/lancaster/r5868.htm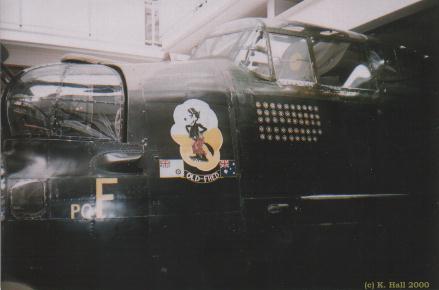 Nose section of Lancaster PO-F Old Fred, formerly of 467 Sqn. (RAAF),
preserved in the Imperial War Museum, London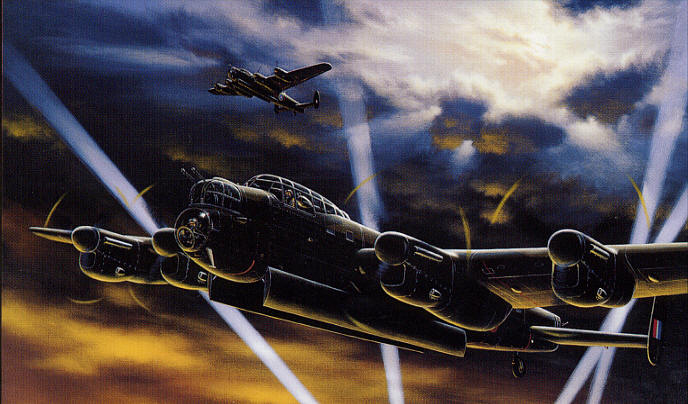 This superb print can be found at http://www.oldgloryprints.com/Night%20Raiders.htm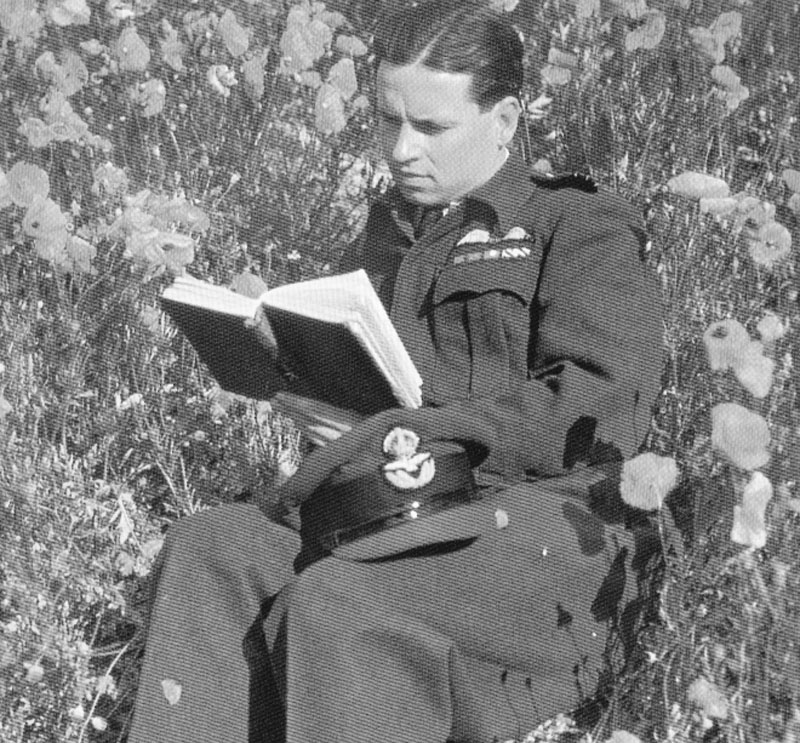 Guy Gibson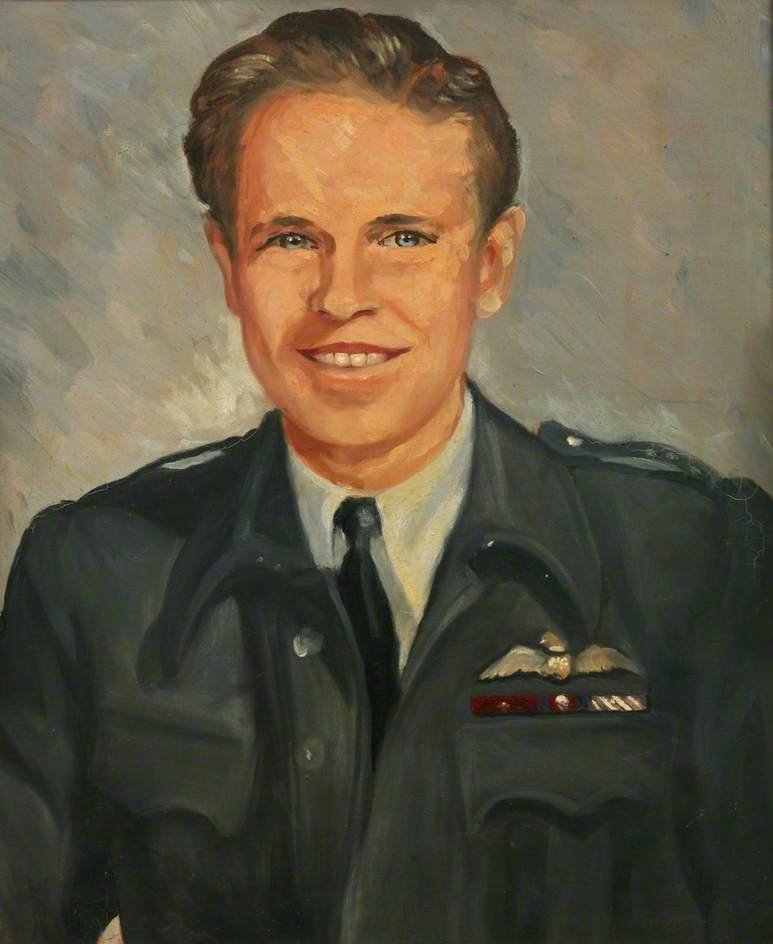 Copyright: https://artuk.org/discover/artworks/guy-gibson-vc-19181944-15058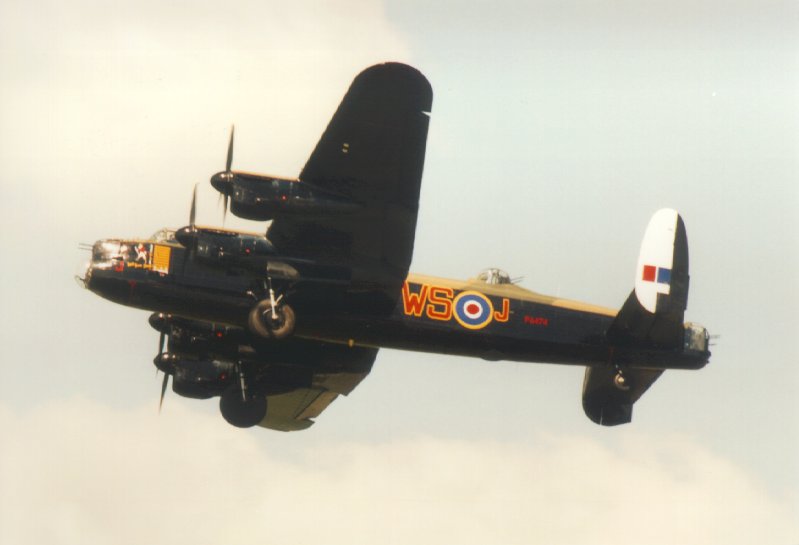 This superb image shows the Battle of Britain Flight Lancaster (1997)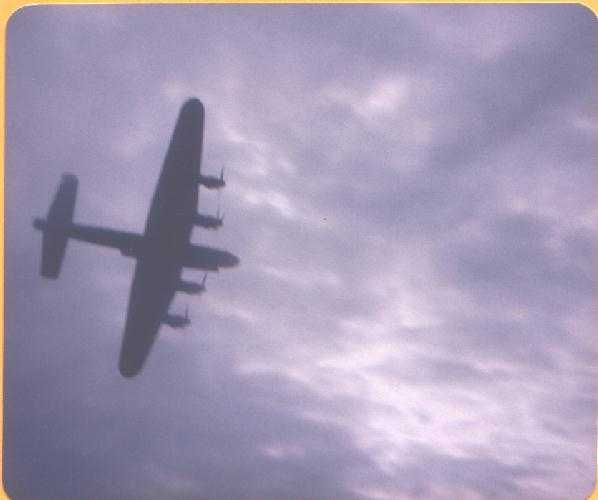 And the same aircraft taken by me at RAF Wildenrath, Germany, in 1982, bomb bays open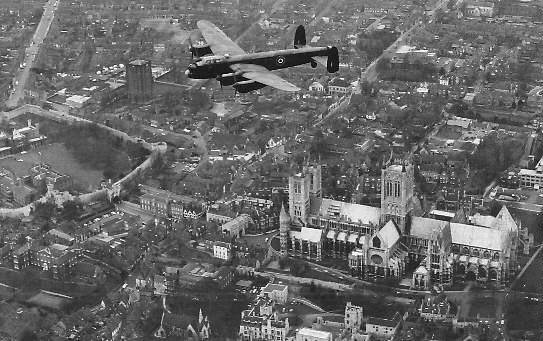 Battle of Britain Flight Lancaster "City of Lincoln" Flying over Lincoln Cathedral
On the 10th June 2006, RAF Honnington held a Station Open Day which incorporated my former Regiment, the 1st Royal Tank Regiment, who were part of the setup there. I was watching the opening of the England v Paraguay World Cup game when I heard the unmistakable sounds of the Merlin engine overhead so I rushed out to take the following images and a short video clip of the above Lancaster from the Battle of Britain Memorial Flight. Its not brilliant due to the extreme light from a sunlit cloudless sky and I could not see the screen on my camera properly. She was not accompanied by the Spitfire or Hurricane. It was all a bit rushed due to the short stay of the aircraft. It would have been nice if she could have landed for an hour or so. Here are those images, and a link to the video clip.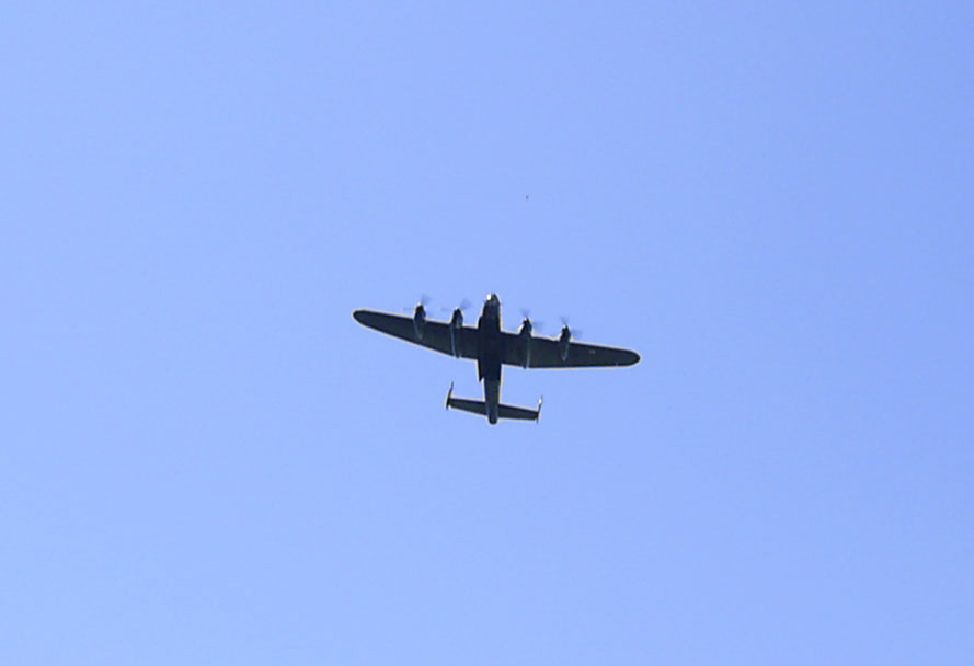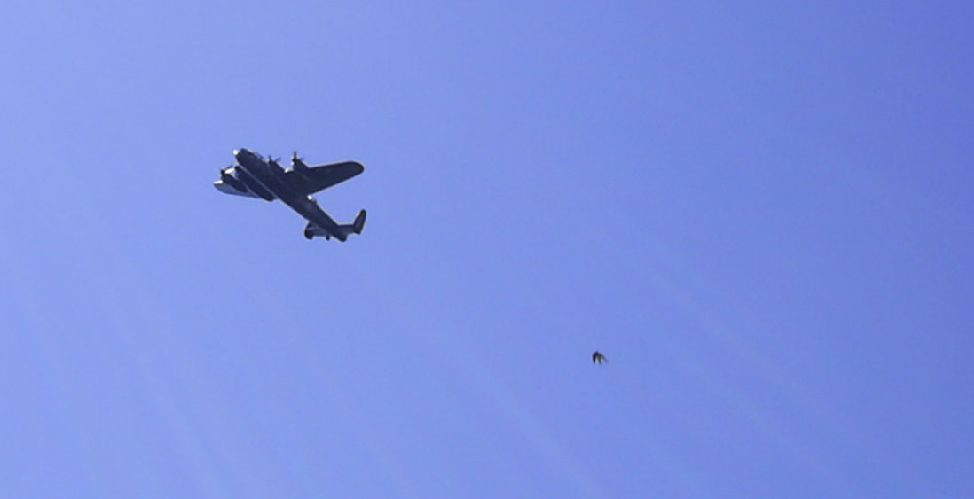 the "old" and the "natural"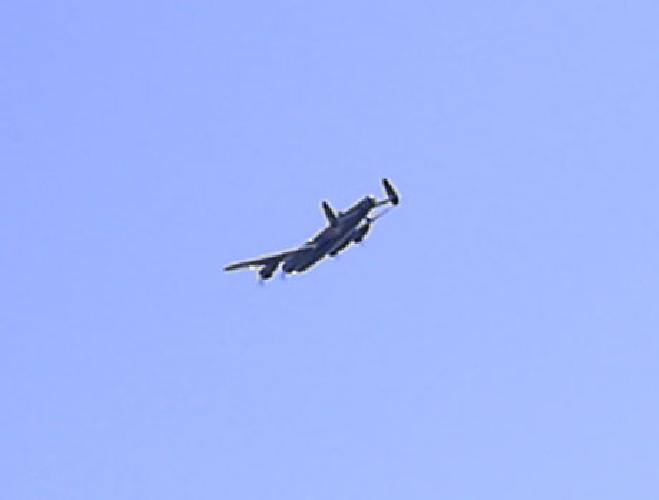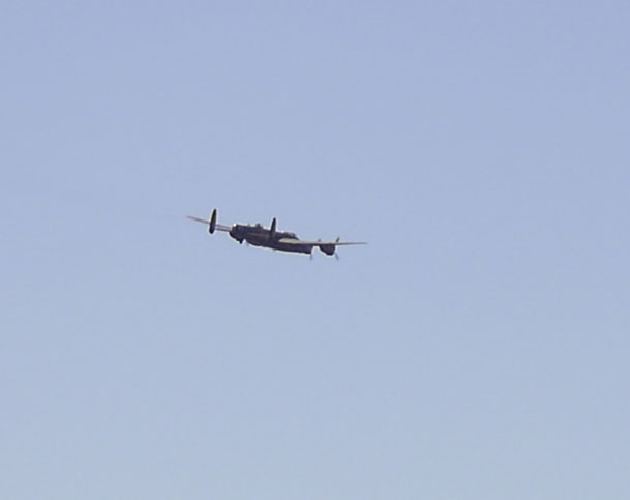 An interview with an RAF Lancaster bomber pilot can be viewed here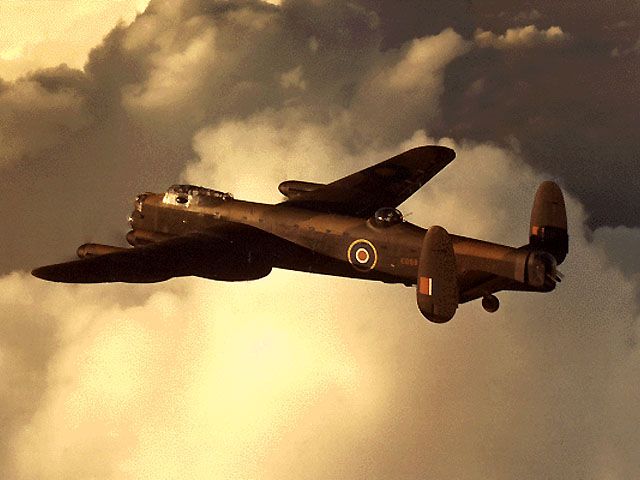 Luftwaffe Rescue Lancaster!
May 2009: Britain's last airworthy World War II Avro Lancaster bomber was last night set to fly again, thanks to the GERMAN air force. The legendary plane, part of the RAF's Battle of Britain Memorial Flight, developed engine trouble in Holland on Monday. A spare Merlin engine was available at its base in Coningsby, Lincs. But the RAF did not have a transport plane available to deliver it, due to its commitments in Afghanistan and Iraq. So former enemies the Luftwaffe stepped in to pick up the engine and fly it to Holland. Last night engineers were fitting it to the plane, which is taking part in commemorations of wartime RAF food drops to Dutch civilians. Only two of the planes still fly in the world. Squadron Leader Al Pinner, CO of the Memorial Flight, said: 'The irony did strike home but it was a wonderful symbol of co-operation.'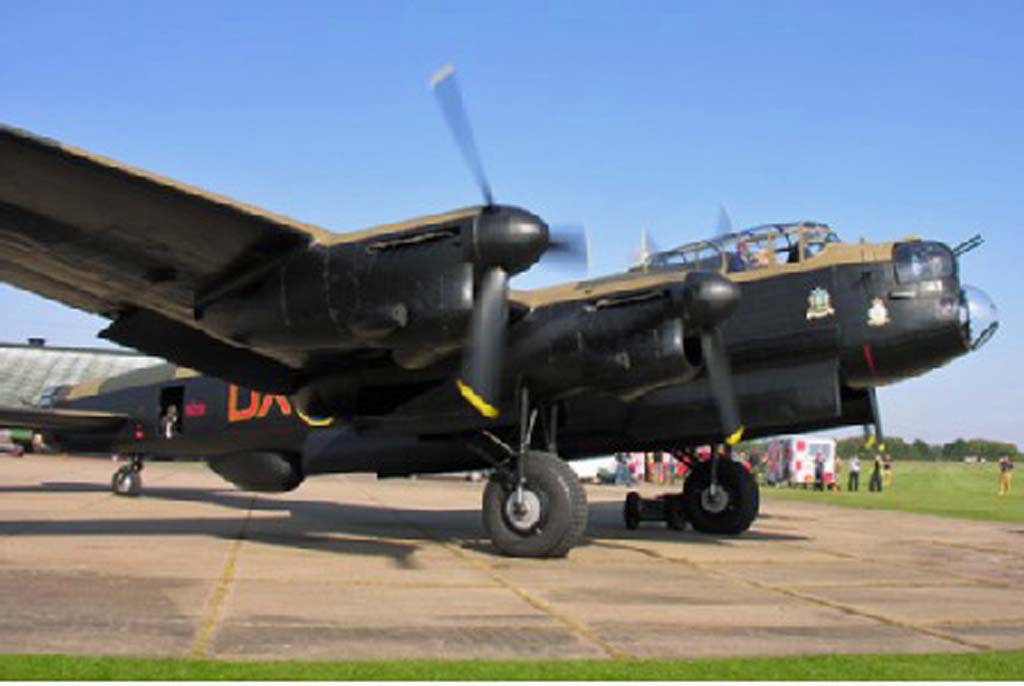 John Lee, of Tweedmouth, was hunting for crabs with his children when they came across what looked like an old military weapon. While exploring the rock pools along the beach with my children we stumbled upon, what looked like, an old gun of some sort," John explained. "My son who's six quite likes all that sort of thing, and from my own point of view I was quite interested." John took photographs, and sent them to various museums around the country to see if anyone could identify it. "We have had quite a mixed response!" he said. "The Wings museum in Sussex came back and said that they thought it was a Browning 303, which is an old WW2 aircraft machine gun. (as used on the Lancaster) They also said that, despite its condition, it might still need to be deactivated. "Another place thought it was an old navy gun, and another didn't think it was a gun at all!" (I think it could have been 'dropped' from a severely damaged plane struggling to get home and they were lightening the load by throwing anything they could from the plane). I wonder what was the outcome of this fascinating tale.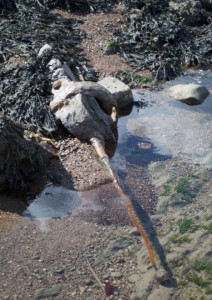 http://www.warhistoryonline.com/war-articles/object-found-on-beach-may-be-a-wwii-machine-gun.html
A joke which has been going around for sometime now on the internet always makes me laugh. I would like to repeat it here:

A few gents were in a bar and a large artic pulled up, it had come from Germany. The driver entered the pub and asked for a drink. He heard some gents talking about the continent and mentioned to them that, in his powerful rig, he could drive from Germany to Leeds, drop his load, and be back in Germany two days later. 'Nobody can beat German wagons for this'. An elderly gent replied, "In my day, I could leave here, go to Germany, drop my load, and be back in time for a cooked breakfast." The German scoffed and ridiculed the gent by saying nothing the british could build could be faster than his artic adding, "What was you're vehicle". The gent replied ' A ******* Lancaster mate'!!