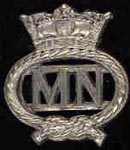 Something that really annoys me is, after an hour or more of finding out information as a result of an email request, I cannot reply to the sender as his email blocks my replies. Get your house in order please - its a waste of my free time to compile a load of info only to have to bin it later. Plus the fact that you think I have ignored you. Thank You.
Those of you searching out convoy news I strongly recommend the following url: http://www.convoyweb.org.uk/
Without The Merchant Navy, we would have definitely lost the war - Bill Andrews MN - The Royal Navy & The Merchant Navy were one brotherhood
June 2013. Fred Henley, father of a friend of mine, is invited to No 10 Downing Street to officially receive his Artic Star Medal from the Russian Ambassador, President Putin and David Cameron. Long overdue and congratulations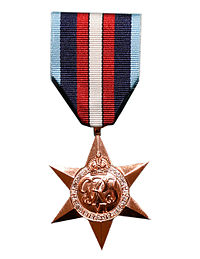 Artic Star
http://www.youtube.com/watch?v=HukGGLAP-uo - Must Watch
http://www.youtube.com/watch?v=85cmFIebyzw&feature=related Part 2
The Merchant Navy in WW2
My views on "historical fact". Read This Please!

My World War Two

Site
Tracing Ancestors
Official Info Sheet on how to trace Merchant Naval Ancestors
Convoy Web Site. Loads of info.
By Mike Kemble - Created June 2002 Updated: 09 Jul 2014 (all pages are updated as and when required)

Looking for images of old ships? Try: http://www.photoship.co.uk/
Please Read this, on the town of Wartime Barry
http://uboat.net/allies/merchants/crews/ Crews of Ships sunk by U Boat


Buy My WW2 Book here
NEWSFLASH - 24 NOVEMBER 2004
Campaigners will try to persuade a key official that servicemen who braved treacherous conditions in the World War Two Arctic convoys deserve belated medals. Commander Eddie Grenfell, who represents the veterans, will meet with the secretary of the Honours and Decorations Committee, Gay Catto. This is only the second time the committee will have taken a direct representation from a veterans' group over a medal claim. Only the Suez veterans have been able to do this previously, and their campaign was successful. The group will argue that it was wrong to ignore the men who sailed through subzero conditions under constant attack to keep the Soviet Union fighting on the Eastern Front against Nazi Germany. This committee has the power to recommend to the Queen that a new medal is created. Commander Grenfell said: "This is a massive breakthrough. We will present a huge dossier proving that the HD committee can put right the injustice made in the 1940s of not awarding a medal to the men who sailed the convoys to Russia." In June, Commander Grenfell, 84, wrote to each of the 659 MPs asking them to back the demand for a specific campaign medal for those who served on the Arctic convoys. The Arctic Medal Campaign organisation has been fighting the campaign for seven years. The convoys carried essential military supplies to the Russian army between 1941 and 1945. During those four years they steamed through treacherous icy seas and deadly enemy action to deliver four million tons of war equipment, including tanks and planes, to the Russian front line. Now scroll down.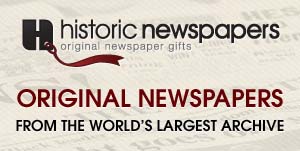 The Registry of Shipping & Seamen distribute medals issued to Merchant Seamen (not commemorative medals).
To claim medals you need proof of the individuals service record, plus details of the"Ships Movements Cards"from the Public Records Office in files BT389 to claim for individual Campaign Stars. If you or a relative have never been issued with the entitlement owed,
they will be issued free of charge to the individual entitled or the direct next of kin once proof is verified. If you wish to replace lost or stolen medals they will be replaced if you can prove these facts.
Registry of Shipping & Seamen, Anchor Court, Ocean Way, Cardiff, CF24 5JW Merchant Seamen qualified for eight medals during W.W. II, these included the 1939-45 War Medal, 1939-45 Star, and six campaign star medals. See also link below.
http://web.archive.org/web/20041112024053/www.british-merchant-navy.co.uk/MEDALS.htm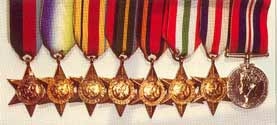 http://northqueenslandatwar.com/htdocs/
http://www.chrishulland.me.uk/
http://web.archive.org/web/*/http://www.british-merchant-navy.co.uk
(This site has vanished off the net, but archives can be found here)
http://merchantships.tripod.com/merchantseamentribute.html
http://www.usmm.org/casualty.html - American Losses