(Info and help requests follow on below)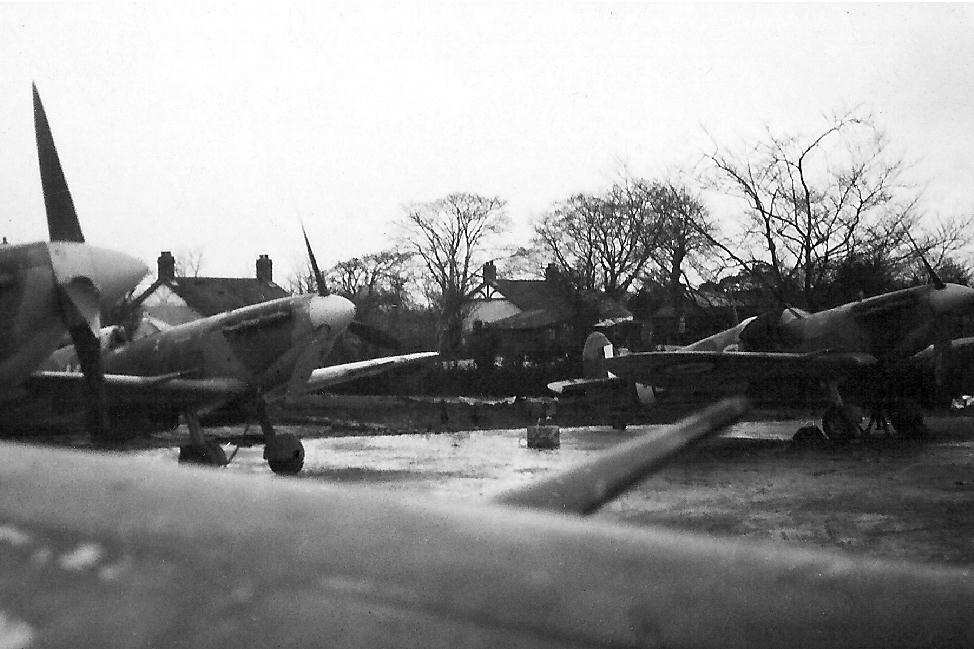 The Humble Beginnings
The first "unofficial" Spitfire was a total failure. Its designer, Reginald Mitchell named the first prototype the "Shrew". His original design was a low cranked monoplane with a fixed undercarriage, all metal with an open cockpit and 2 machine guns mounted in the forward fuselage sides and 2 wing mounted machine guns, all synchronised to fire through the propeller arc. Designated the Type 224, it flew for the first time on 19 February 1934 in the hands of Vickers Chief Test Pilot "Mutt" Summers. Originally designed to meet the Air Ministry's demands for a new generation of fighter, the specifications were issued by the Air Ministry in 1931, specification number F7/30 and was designed around the open cockpit twin gunned aircraft of the day. The performance of this aircraft was much lower than anticipated, the cooling system failed on a regular basis. On this basis, Reginald Mitchell's designs were turned down.
Mitchell persevered and developed his original plans further by designing the fighter with thinner elliptical wings, a smaller span and a faired cockpit with a perspex cover. This became the Type 300. With a new engine, the Rolls Royce Merlin 27 litre PV-12 and the Air Ministry then issued a contract on 3 January 1935. By March of 1936 the prototype, K5054 completed its ground trials and so was ready to go on its first flight. This prototype cost £14,637 and flew for the first time on 5 March 1936 which lasted just 8 minutes from 1635 hrs from Eastleigh. "Mutt" Summers was the pilot and, when he landed, he told the ground crew of "no problems" and "I don't want anything touched". The first official Spitfire was born. This was derived from the Supermarine S6, (below) which won the Schneider Trophy in 1934.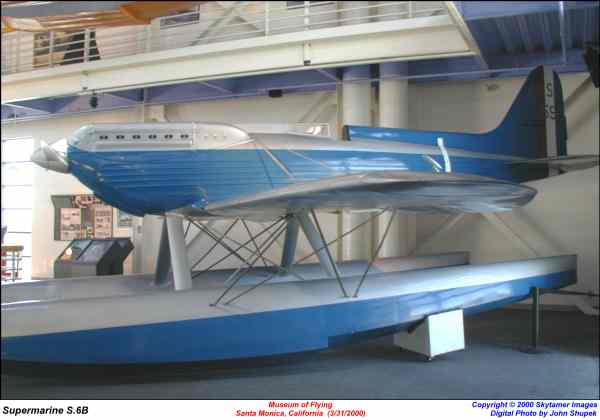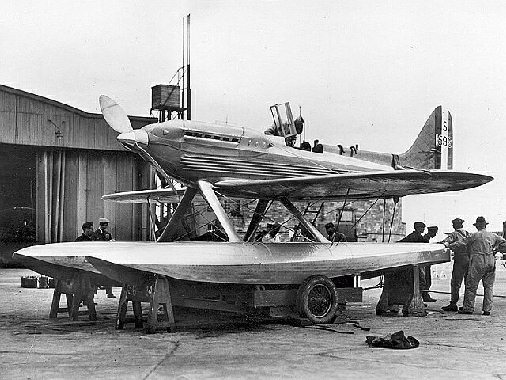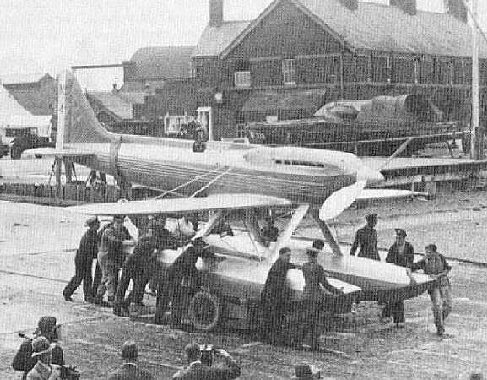 Over the next 3 days, 3 more flights took place, all piloted by Summers. The first flight took 23 minutes, the second 31 minutes and the third 50 minutes. During these flights he tested stalls and steep turns to fully test out the characteristics of the aircraft. No problems were found over the next few weeks and consequently the aircraft was passed over to the Aeroplane and Armament Experimental Establishment, Martelsham for official trials on 26 May 1936. Before the full testing programme could be completed the Air Ministry issued a contract for 310 Spitfires on 3 June 1936.
1938 - 1939
The Supermarine Spitfire entered service with the Royal Air Force some 9 months after the Hawker Hurricane. Being the second of the RAF's 8 gun monoplanes. 19 Squadron at Duxford exchanged its Gauntlet biplanes for the Mk 1 Spitfire starting on August 4 1938 with the arrival of K9789. The second RAF squadron to receive the Spitfire was also based at Duxford, 66 Squadron received Spitfire K9802 on 31 October 1938. By the end of 1938, the RAF had 2 fully equipped Spitfire Squadrons. When war broke out on September 3 1939, the RAF had 9 Squadrons equipped, these being 19, 66 and 611, all at Duxford; 54, 65 and 74 Squadrons based at Hornchurch; 72 Squadron based at Church Fenton; 41 and 609 Squadrons based at Catterick and 602 Squadron based at Abbotsinch. 603 Squadron were in the process of receiving Spitfires in place of its Gladiators at Turnhouse. At the outbreak of war, 306 mk1 Spitfires had been delivered and 36 of these had been destroyed in training accidents.
The first 77 Spitfires (Mk1s) had only a two bladed, fixed pitch propeller. The remainder were three bladed, two position propellers. Fine pitch for take off and course pitch for cruising. Later these were also fitted to the earlier 77 Spits. The original flat canopy was replaced by the more famous domed or bulged version to accommodate the taller pilot. Other early improvements included armour plated windscreen and 6mm armoured panels on the rear of the engine bulkhead, also behind the pilot. Guns were found to freeze at high altitudes, therefore heating was also fitted to the guns. Originally the armament was 8 Browning .303 machine guns but in June 1939, 2 Hispano cannons were fitted to one Spitfire for trials. But, as the wings were too flexible, this caused them to jam. Engineers were tasked to solve this problem. The Hispano cannon being originally designed to be body mounted. The closed cockpit also caused many pilots to feel somewhat claustrophobic, being used to open cockpits, some leaving it fully open! Also pilots were still unfamiliar with retracting undercarriages, and accidents were caused by forgetting to lower the undercarriage on landing.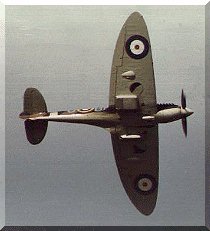 The legend of the Spitfire very nearly did not begin to form, as production was slow and the Air Ministry seriously considered cancelling production in favour of other aircraft. One reason was the revolutionary design of the Spitfire elliptical wings, seen above, causing problems with inexperienced sub contractors. Supermarine convinced the Air Ministry that, with practice, production would increase and with Lord Nuffield's experiences with mass production, all would come to good use and resulted in the building of the " shadow" factory for Spitfire production at Castle Bromwich, Birmingham. (This is about 3 miles from where I live and I used to work in Spitfire Road, Erdington, which was actually on the site of the factory, later better known as Dunlops). Before the outbreak of war, many countries had expressed interest in building the Spitfire, under licence, in particular Japan! 1160 were ordered from Supermarine before the war and subsequently, 1000 were ordered from Castle Bromwich. Images below.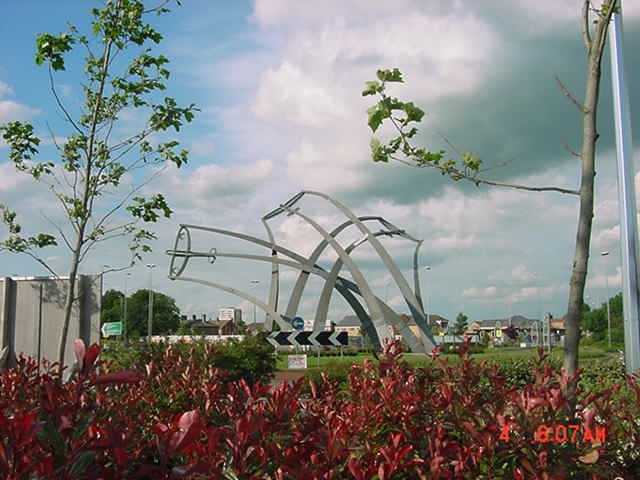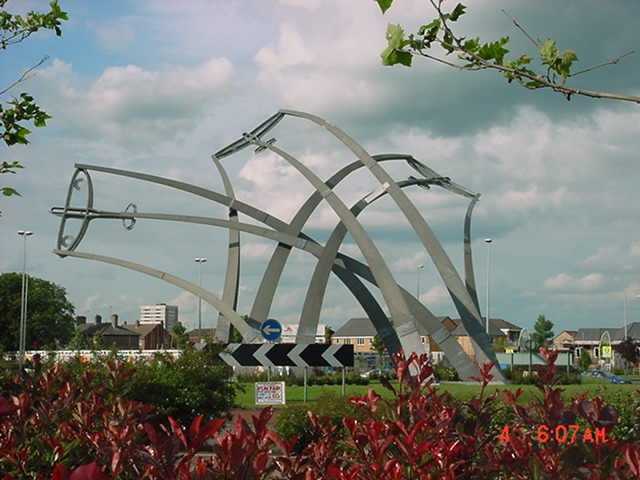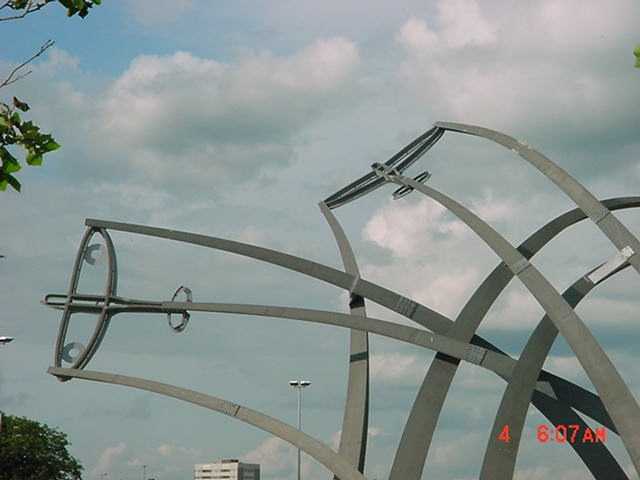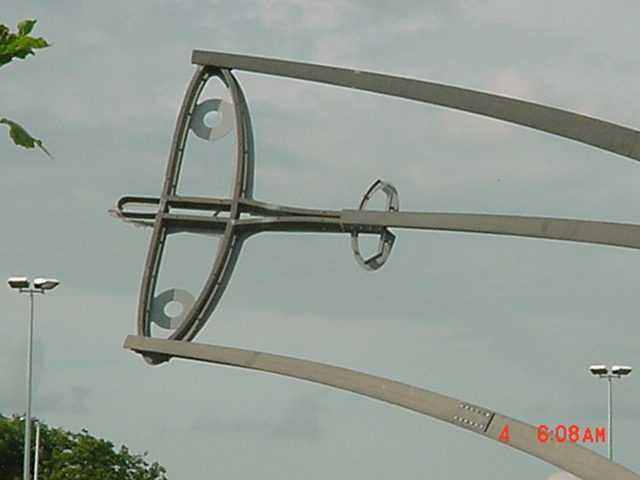 These images are of the Spitfire Roundabout on Chester Road Castle Vale Birmingham which
was once the actual site of the Castle Bromwich Spitfire Factory in World War 2 - © mike kemble 2002
http://www.spitfire-sculpture.co.uk/spit1.htm
Ironically, the first aircraft to fall to the guns of the Spitfire were 2 Hurricanes of 56 Squadron; shot down by 74 Squadron over the Medway 6 September 1939. At the same time a Blenheim was shot down by trigger happy AA fire. The resulting enquiry showed there was a fault in the fighter control system, pilots exonerated and the need for an identification system highlighted. This led to the introduction of the IFF System (Identify Friend or Foe). The first enemy plane shot down is credited to Squadron Leader Stevens, the CO of 603 Squadron. On 16 October 1939 he, and 2 other Spitfires attacked some Junker 88s of 1/KG 30 over the Firth of Forth at Rosyth. At the same time two other sections of 603 Squadron engaged and shot down a Heinkel He-111, later another of the Junker 88s was also shot down and later the same day, another Heinkel He-111 was shot down by 603 Squadron. The Spitfire had opened its account against the enemy. On 29 November, a Heinkel He-111 was shot down at Haddington East Lothian. Credit for the kill went to Flying Officer Archie McKellar of 602 Squadron, although he was interrupted by three Spitfires from 603 Squadron.
Spitfires based in England scored their first hit when 41 Squadron, Catterick, brought down a Heinkel He-111 off Whitby and 74 Squadron (Hornchurch) scored its first victory against a Heinkel He-111 off Southend. The plane was not actually seen to crash but 2 of its crew were picked up out of the sea the next day.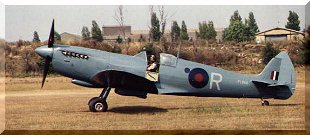 The concept of aerial reconnaissance was normally assigned to bombers but the use of a small, high speed, recce aircraft was thought up by Flying Officer "Shorty" Longbotham. The Spitfire being the obvious choice and the first 2 were converted in October 1939, two Mk 1s. Stripped of its armament, radio etc and painted with a high gloss paint, the resulting aircraft flew some 30mph faster. The first section being based at Seclin, France before the country was overrun by the Germans. After the coming fall of France, Photo Recce would come under the auspices of Coastal Command, using types including Spitfires, Wellingtons and Hudsons. Planes being painted deeper blue for high altitude and pale pink for low level work. During the period of the "phony war" enemy trips across the channel were rare but training was continuous. At that time Spitfires did not cross the channel looking for the enemy. Fighter Squadrons were expected to fly both day and night but the Spitfire was particularly difficult to land at night due to the poor visibility over the raised nose (see image above) and the need to fly a curved landing approach. The pilot is virtually blind during the final stages of landing. The exhaust flame did not help matters, blinding the pilots night vision; dampers had not yet been fitted. Spitfire's therefore could only fly on clear moonlit nights.
1940
The phony war lasted through much of the first winter of the war. Then, on April 9, Germany invaded Norway. One month later they invaded France and the Low Countries. 10 May 1940, Spitfires were ordered to carry out patrols across the Channel. Spitfires first met Bf-109s and Bf-110s on 23 May, 2 of each being shot down and 3 Spitfires. Intense pressure was placed upon Dowding, Head of Fighter Command, to send Spitfires to France; by refusing this he preserved much of the Spitfires for the forthcoming Battle of Britain. In spite of this 67 Spitfires were lost in the Battle for France and the consequent Dunkirk evacuation. Knowledge of Luftwaffe tactics were learnt by those who survived including the need to bring down the harmonizing range of the guns to 250 yards from 400 yards. Engines were replaced with 100 octane fuel, from 87, this increased the speed by 25mph at sea level and 34mph at 10,000 feet.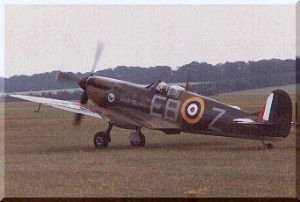 The Battle of Britain was fought from 10 July to 31 October 1940. When it started Fighter Command had 27 Squadrons of Hurricanes and 19 Squadrons of Spitfires. It was the Hurricane that bore the brunt of the fighting. During this period 565 Hurricanes were lost and 352 Spitfires. During the Battle, 19 Squadron were issued with 6 cannon firing Spitfires, designated Mk1b's as opposed to the machine gun version, the Mk1a. The cannons hitting power was great, but jamming was a problem, giving little success. Further cannon firing Spitfires were issued to 92 Squadron then it was accepted that the best combination was an aircraft with two cannon and four machine guns. The performances of the Spitfire Mk1 and the Me 109E were very similar. The Spitfire could outperform the 109E with a better turning radius at any height and was slightly faster below 15,000 feet. The 109E was better in the climb and slightly faster over 20,000 feet. This was due to the fuel injection of the 109E Daimler Benz DB601A engine.
In August 1940, the Chief Test Pilot of Supermarine, Jeffrey Quill, went to 65 Squadron for some "operational experience". He was recalled 19 days later to test fly the Spitfire Mk3. He did see considerable combat during those 19 days and his experience led to 2 significant changes to the Spitfire. sterner metal covered ailerons stopped the stick feeling "heavy" at high speed and vision was improved by changes to the canopy and rear fuselage.
24 September, the Luftwaffe raided the Supermarine Works near Southampton. Little damage was done but 100 workers were killed. 30 more were killed 2 days later in another raid, this time doing severe damage and halting production. As a direct consequence, production was diversified to over 60 sites. 30 Sept, the Westland factory at Yeovil, building Spitfires, was also hit by Heinkel He-111s; as a result only 59 Spitfires were produced in October. Late in 1940, after the Battle of Britain was over, Spitfires and Hurricanes got their first glimpse of the Me Bf109F; it was far superior to the Hurricane and more manoeuvreable than the Spitfire above 25,000 feet. The Spitfire Mk3 had not made its appearance yet, therefore a gap developed. Also soon after the Battle of Britain was over, Fighter Command went on the offensive, sending 66 Squadron, 2 Spitfires, over the Channel. These became known as "Rhubarbs" but would prove expensive.
1941
Early "rhubarbs" failed to tempt the Luftwaffe into the skies. So bombers were sent over, with fighter escorts. The first was staged on 10 January 1941, consisting of 6 Blenheims and 6 Squadrons of Hurricanes and Spitfires. It cost the RAF the loss of 1 Hurricane with 2 Spitfires written off in landing accidents, 1 fatal. Some Spitfire Mk1c's were assigned to Bomber Command for Photo Recce use in identifying targets for bombers before raids. They then re-photographed the same area afterwards. By the end of April, all Spitfire Squadrons had the Mk2. Mk1's being used for training. As soon as the Mk5 became available, all Mk2 Squadrons were re-equipped again. The Mk5 being produced in much greater numbers than any other version. First Mk5 were converted Mk1s and Mk2s. The Mk5 was the equivalent of the Bf109F, which had hit development snags, not fully operational until the end of May by which time Mk5 production was well under way. When Germany invaded Russia in June, any further threat of a renewed offensive over Britain dissipated and the need for the Mk6. So the "stop gap" Mk5 remained in production. In the first 6 months of 1941, Fighter Command lost 57 aircraft - the Germans 20. Despite the cost, offensive operations continued over France, keeping German aircraft away from the Russian Front. Those that did remain, chose to fight "when it suited themselves", when it was to their own advantage. On 9 August, Douglas Bader was taken prisoner when his Spitfire lost its tail in a collision with a Bf109.
Towards the end of 1941, the first RAF Squadrons comprising ex-pat allied personnel began to form. 340 Squadron with French pilots; 349 Squadron with Belgian pilots and Squadrons of Poles, Czechs and Norwegians also flew Spitfires. Fighter sweeps were temporarily halted over France due to the cost. In June, July and August, the RAF had lost nearly 200 pilots.
1942
At the beginning of 1942, Fighter Command had 60 Squadrons of Spitfires. During the dash through the channel of the Scharnhorst and Gneisenau, in February, the FW190 was first encountered. Despite bad weather, the ships were sighted by Spitfires of 91 Squadron. Spitfires subsequently fought a series of battles against the FW190. The Mk5 found itself outmatched, losing 59 in April. The FW190 had a BMW engine which outpaced the Mk5 Spitfire. In May, the Bf109G made its appearance, optimized for high altitude operations. The first of the Spitfire Mk6s had begun to appear during April with 616 Squadron. This was intended for high altitude operations also. In direct response to the FW190, the Spitfire Mk9 arrived, another stop gap fighter, that was hugely successful, 5665 being built.
In June an FW190 landed at Pembrey, after its pilot had become lost! The RAF were able to do direct tests against the Spitfire and found that it proved superior in all aspects except for turning. Some Mk5's had their wing tips clipped, decreasing wingspan by 4 feet. This gave the "clipped wing" Spitfire a faster rate of roll. Fitted with a supercharged Merlin, this gave the spitfire an equivalent rate of speed at low level to the FW190.
The first Spitfire 9s went to 64 Squadron (Hornchurch) in July. It was put through its paces against the captured FW190 and was found to compare favourably.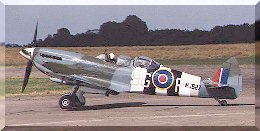 The Luftwaffe began to respond to Fighter Commands offensive by mounting low level hit and run raids with small numbers of FW190s. The first overseas deployment of Spitfires took place in March when 15 Spitfires, carrying 90 gallon fuel pods, took off from the flight deck of HMS Eagle bound for Malta. Subsequent deliveries of Spitfires turned the Battle for Malta in the RAF's favour. One Spitfire, suffering fuel failure, became the first non hooked aircraft to land upon an aircraft carrier! 126 Squadron (Malta) were the first to carry 250lb bombs, using them in operations over Sicily. 145 Squadron were the first to receive Spitfires in the desert in April. One Spitfire, stripped of armour,carrying only 2 machine guns, Merlin engine fine tuned and fitted with a 4 blade propeller, climbed to over 42,000 feet to shoot down a JU-86p Recce aircraft. Following this, JU86p's were shot down at heights of 45,000 and 50,000 feet.
The Carrier version of the Spitfire was the Seafire. First in action in November during the Allied invasion of Morocco and Algeria, a Seafire from 801 Squadron, HMS Furious, shot down a Dewoitine 520. The US forces also used Spitfire 5B's during these landings. The Germans sent the FW190 to the western Desert in November, and in December Spitfire Mk9s were attached to 145 Squadron to counteract them.
1943
145 Squadron, consisting of Poles, shot down more enemy aircraft in the first 2 months, with Spitfire Mk9's, than any other Polish Units in the whole year! In February 72 Squadron arrived in North Africa with Spitfire Mk9s. By this time most of the Squadrons in 11 Group had Mk9 Spitfires and operations over France and the Low Countries continued with Spitfires escorting Bostons of 2 Group, mounting fighter sweeps and undertaking shipping recce flights. The Mk11, with a Griffin engine, came into service with 41 Squadron in February.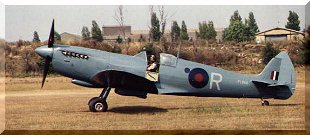 Although only 100 were built, these were more than a match for the FW190. 91 Squadron were equipped with Mk11's, operating from Westhampnett, formed a bomber support wing. A superb fighter at low level, it enjoyed little success as the Luftwaffe refused to be drawn down. At greater altitudes the Mk 9 was much the superior of the two. Following the raid on Dieppe, Air Sea Rescue received Spitfire Mk2's equipped with the ability to drop dinghy, food and medicine packs to ditched aircrews. Fully armed, it was able to defend itself and await the arrival of the rescue seaplane which it would then see safely home. In May Britain gave 140 Mk5's to Russia and by the end of the war this had been added to by 1200 Mk 9s. Nearly 50 went to Portugal and some to Turkey in the same year. Production at Woolston finished in June 1943 but continued at Castle Bromwich until the end of the war. It was a PR version of the Spitfire Mk9 of 542 Squadron that brought back those famous images of the Ruhr Dams in full flood, following the Dambusters raid of 617 Squadron. Spitfires Mk7 were out now, but only in a few numbers, performance was disappointing and they were mainly used as top cover fighters for bombers.
Both Spitfires and Seafires took part in the invasion of Sicily, a Spitfire of 72 Squadron being the first to land there on 11 July. The 25th July saw Spitfires of 322 Wing shoot down 21JU-52s and 4 Bf109s in the space of only 10 minutes. During the landings at Salerno, much of the combat overhead was carried out by Seafire's and in 5 days, the Fleet Air Arm lost 60, mostly due to carrier landing accidents. 3 Spitfire Squadrons were also based near Darwin, Australia. 607, 615 and 136 Squadrons were there to counter Japanese raids. The Zero was at an advantage in the dog fight but was slower than the Spitfire. 615 got its first victory with a Dinah Recce plane being shot down over the Burma frontline. On 31 December, 136 Squadron intercepted Japanese Bombers and fighters, shooting down 12 planes for the loss of 1 Spitfire.
1944
In the New Year there were 6 Squadrons of Spitfires in the Far East, 2 had Mk5c's and 4 had Mk8s. The Mk8 considered to be superior to the Zero. In March the 5c's had been replaced with Mk8's, now a total of 7 Squadrons with Mk8. During the siege of Imphal, which lasted 80 days, the Japanese only managed to down 3 transport aircraft, thanks to the defending Spitfires.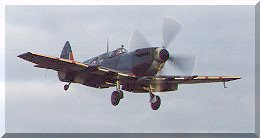 In Europe, the Mk14 entered service with 610 Squadron early on in the year. Ground attacks in France were escalated in preparation for the invasion of France. D Day - June 6. The RAF had 55 Squadrons of Spitfires. 118 Squadron was the only one left out as they were stationed way up north in Skaebrae. 9 Squadrons gave cover to the first troops ashore, whilst others patrolled above the many ships involved. The enemy were hardly seen on the first day, mounting only 100 sorties during daylight. One Spitfire pilot had a grandstand view of the whole thing, being shot down on June 5, ditching into the Channel, only to be picked up 2 days later! Spitfire Mk9b's of 222 Squadron landed at St Croix-sur-Mer on June 10, being refueled and taking off again to patrol. 602 Squadron spotted a staff car on the road on 17 July, strafing it. The car turned over in a ditch, the occupant, Field Marshal Erwin Rommel, was taken to hospital with severe fractures to his skull. With the German trapped in the Falaise Gap, following the breakout from the beach heads, 22 Squadrons of Typhoons and Spitfires decimated the enemy forces, attacking with rockets, bombs, and machine guns. The Luftwaffe hardly put in an appearance, enabling the RAF to operate in pairs with little hindrance. As soon as they refuelled and rearmed, they were back in the air, some pilots flying 6 missions a day. The enemy lost to air power the equivalent of 8 Infantry and 2 Armoured Divisions.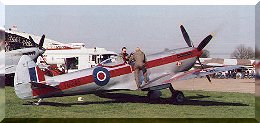 On the 12th June, the first V1 flying bombs began to fall on England. 11 Squadrons were called upon to deal with this new threat. Spitfire Mk9s, Mk 12s and Mk14s were used but the only plane capable of dealing with this threat was the Tempest 5. It was the only plane that could keep up with a V1 in level flight. Spitfires armour and some of the guns were removed, as well as highly polishing the surfaces in an effort to counteract the V1. One favoured technique was to get wing tip to wing tip and flip the V1 over, toppling its gyro and sending it plummeting to earth. Spitfires were also used as fighter bombers on V1 launch sites. A Wing of 4 Squadrons of Mk 14e's was formed specifically for this purpose. Each plane carried 2 x 250lb bombs or 1 x 500 lb bomb. Spitfires also escorted the transport aircraft on the ill fated Arnhem mission and on subsequent re-supply flights. On 5 October, the first Me-262 jet fighter to be shot down was credited to the Spitfires of 401 Squadron. The versatile Spitfire was also used on more humanitarian missions, on returning to England, the modified bomb mountings carried barrels of beer instead of bombs. Aircraft returning to England were warmly welcomed!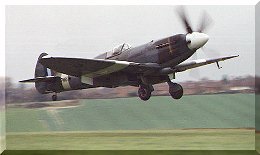 1945
New Years Day and the Luftwaffe staged a final gesture. Banking on complete surprise, which was achieved, 800 aircraft, of all types, carried out a dawn raid on allied airfields. 3 Polish Squadrons at St Denis-Westren were one of the worst hit. 302, 308 and 317 Squadrons lost about 20 Spitfires, some from forced landings due to lack of fuel and 308 and 317 each lost a Spitfire in combat. The Wing claimed 18 FW190s shot down. 485 Squadron at Maldeghem lost 14 Spitfires destroyed on the ground. At Ophoven, 130 and 350 Squadrons had 10 Spitfires badly damaged but 41 Squadron and 610 Squadron, on the same airfield, escaped undamaged. In all, Spitfire pilots claimed 56 of the enemy shot down, mostly Bf109s and FW 190s. Although precise records do not exist, approximately 200 allied aircraft were lost in this action. In contrast the Luftwaffe lost 300 aircraft and 200 pilots. Many of the allied losses were Spitfires and Typhoons, which were quickly replaced. The Luftwaffe never recovered from their losses.
The Spitfire F-21 entered service with 91 Squadron at Manston in January. On 16 April, two Spitfires attacked and sunk a midget submarine. Little was seen of the Luftwaffe after New Year but flak continued to be intensive. Although 3000 F-21 Spitfires were on order, but by the end of the war only 120 were in service. A few were fitted with contra rotating propellers which eliminated skidding and made the aircraft a very stable gun platform. In the Far East there were 21 Squadrons of Spitfires, including 9 Squadrons of the Indian Air Force. 2 Squadrons of Seafire's formed part of the British Pacific Fleet. Seafires covered the landings at Rangoon and Penang and the oil fields in Sumatra. Due to the absence of any Japanese aircraft, Seafires also strafed ground positions. No Seafire's were lost to combat, but some got lost in landing accidents. April 1st saw Seafire's shoot down 3 Japanese Kamikaze Zeros. The last Seafire's to see action were on 15 August when, escorting US Avengers, their Mk3s shot down 8 Zeros without loss.
The end of WW2 did not see an end to fighting. In the Dutch East Indies, the movement towards independence brought trouble, proclaiming itself the state of Indonesia. Following the murder of a British Brigadier, Spitfires of 155 Squadron attacked ground targets, including a radio station.

TB 752
Link Here
TB 752 is one of the few surviving Spitfires with a wartime record. Built at Castle Bromwich in the early part of 1944 she entered service with the famous No. 66 Squadron at RAF Linton-on-Ouse in March 1945 bearing the Squadron Code LZ-F. Carrying an armament of 2 x 20mm cannons and 4 x 0.5 machine guns as well as a 500 lb bomb and 2 x 250 lb bombs: she was used initially against road and rail targets in Northern Holland and Germany.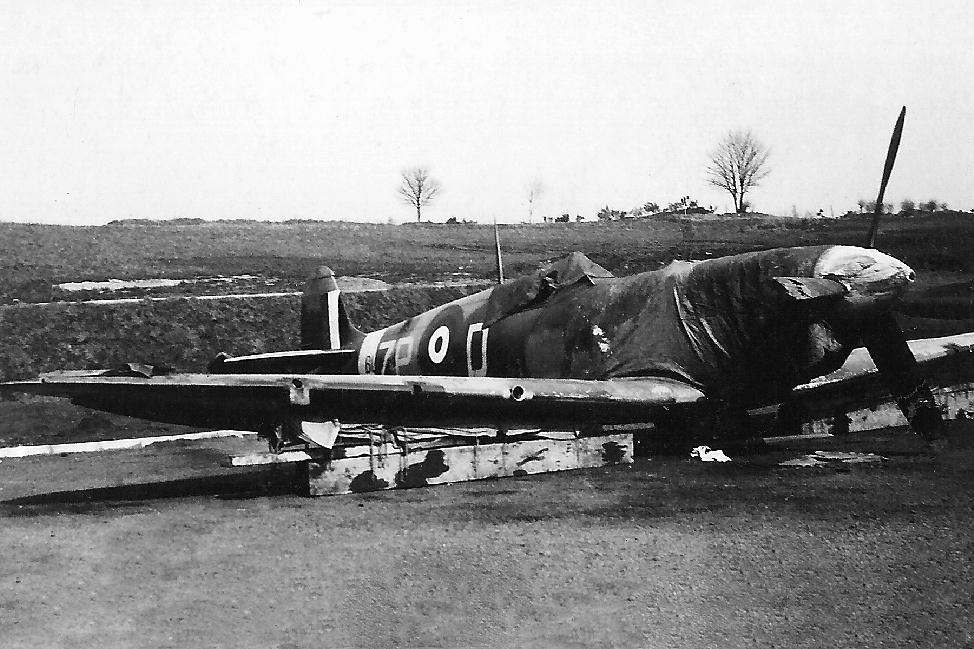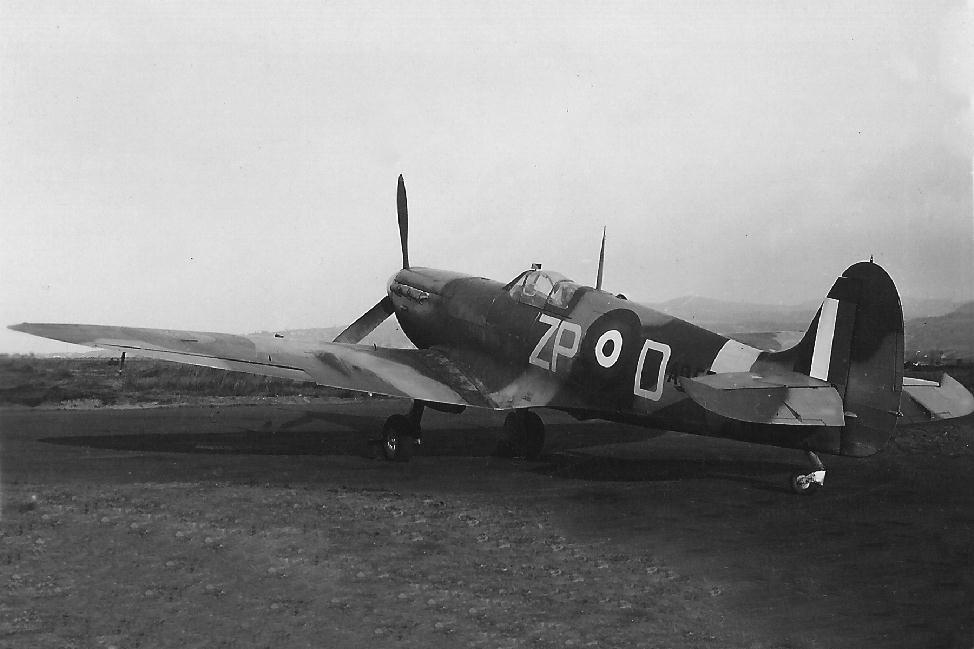 On the 25th March 1945, TB 752 was classified as Cat C AC (badly damaged) after the port undercarriage leg failed to lower for landing, the main damage being to the wing and propeller blades. She was removed to No. 409 Repair and Salvage Unit and re-issued to No. 403 "Wolf" Squadron RCAF on 19th April 1945, operating from Diepholz in Germany and bearing the Squadron code KH-Z. On the 21st April and on his very first flight in TB 752, the Squadron 'C.O.', Squadron Leader 'Hank' Zary DFC RCAF destroyed a Me 109. Four days later Flying Officer David Leslie destroyed an unidentified German aircraft but believed to be a Fw 189 reconnaissance aircraft.
On the 1st May Flying Officer 'Bob' Young destroyed a Fw 190 and two days later an He 111 bomber fell to the guns of Flying Officer 'Fred' Town. - TB 752's 'FINAL VICTORY' which is depicted in the superb painting by Michael Turner. After years of neglect '752' was removed to Manston in 1955 and stood for many proud years as station gate-guardian - but sadly corroding away at an ever increasing rate.
However, in 1978 the Medway Branch of the Royal Aeronautical Society offered to restore her and on 7th July TB 752 was removed to Rochester Airport. Some 15,000 man hours later '752' re-emerged in pristine condition and returned to Manston on 15th September 1979. The decision was then made that such a finely restored aircraft must be properly housed and fund raising started immediately: such was the response that TB 752 moved into her permanent 'quarters' early in 1981.
It is worth noting that out of 22,000 Spitfires built only 179 survive and many of these are 'wrecks'. The last operational sortie by a Spitfire took place in Singapore on 1st April 1954.
Oct 3rd 05: Peter Flounders sent me the following bit of info
When this a/c was issued to 66 Sqn, in March 1945, the squadron would have been at either B79 Woensdrecht (Holland) where it was from 22nd of December, or B85 Shijndel where it moved to on the 18th of March that year. My information regarding the damage to the a/c, is that on the 25th of March 1945, the a/c was returning from a ground attack mission flown by P/O Dennis Hugo and he was unable to lower the port u/c. He diverted to B78 where he carried out a one wheel landing. Sadly, Dennis Hugo was killed carrying out another ground attack mission only days later on the 1st of April 1945. 66 Sqn did not serve at Linton on Ouse until after the war ended, when it moved from Duxford on the 7th of October 1949.
Spitfire Mk XVI Technical Data

Entered production




Span




Length




Height




Weight




Speed




Ceiling




Range




Engine




Armament




1944




32' 8"




31' 4"




12' 7"




7,500 lbs




405 mph at 22,000'




40,500'




980 mls




Packard Merlin 266




2 x 20 mm cannon




4 x .303 machine guns
For full details of TB 752's history, her wartime and peacetime flying life, her eighteen traced pilots living in the UK, USA, Canada, South Africa and Australia plus her restoration at Rochester Airport, etc. a booklet has been published entitled 'The Manston Spitfire - TB 752'.
This makes enthralling reading and is reasonably priced at £2.50 from the sales counter. Extracts from this book, detailing the wartime pilots of TB752, can be found here.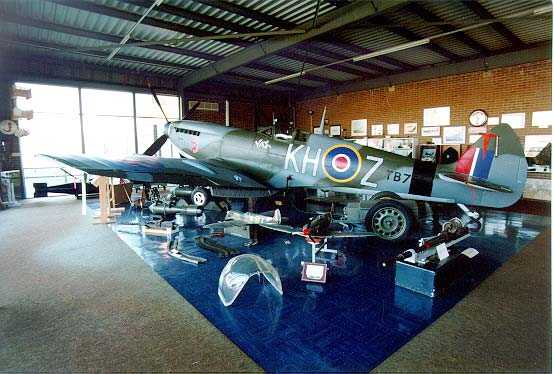 Spitfire tips over a V1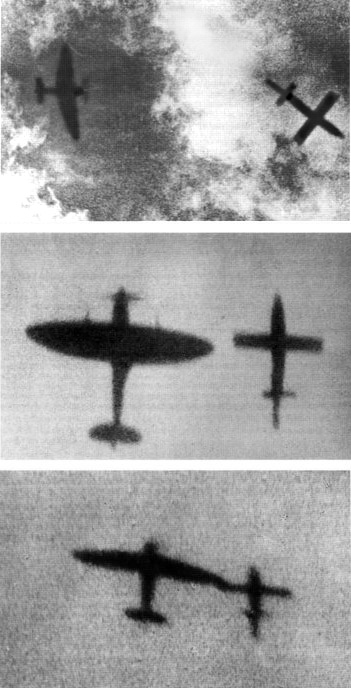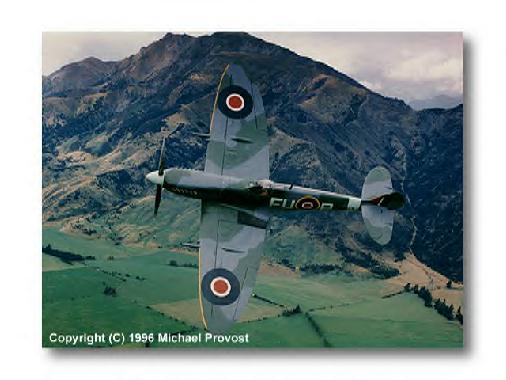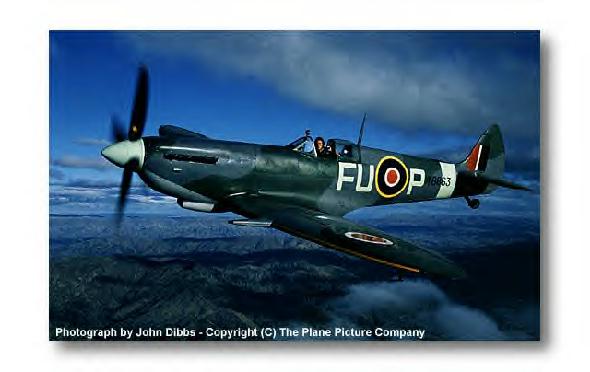 Those 4 images of Spitfire F-UP are reproduced with permission from http://www.nzfpm.co.nz ©
The following images are by courtesy of Rory O'Neill © and were taken in Oct 2000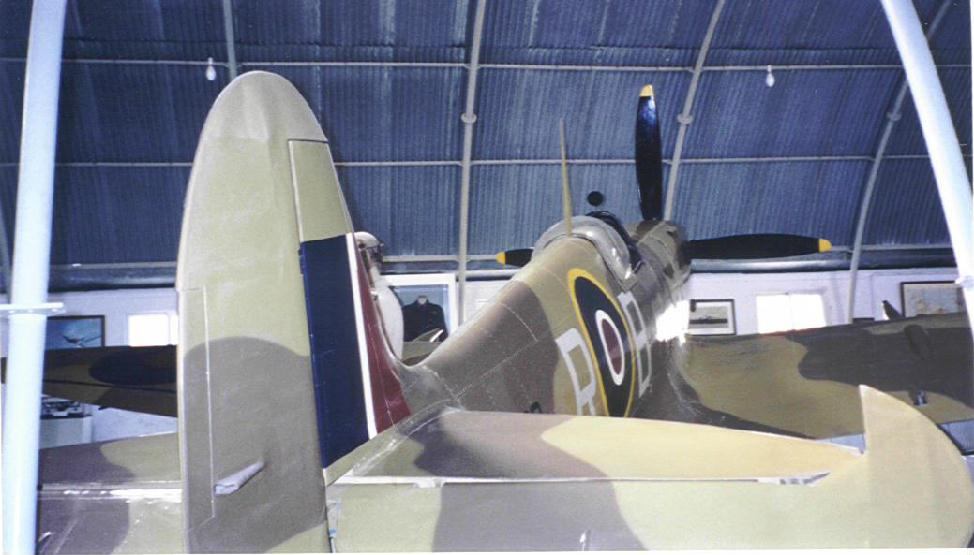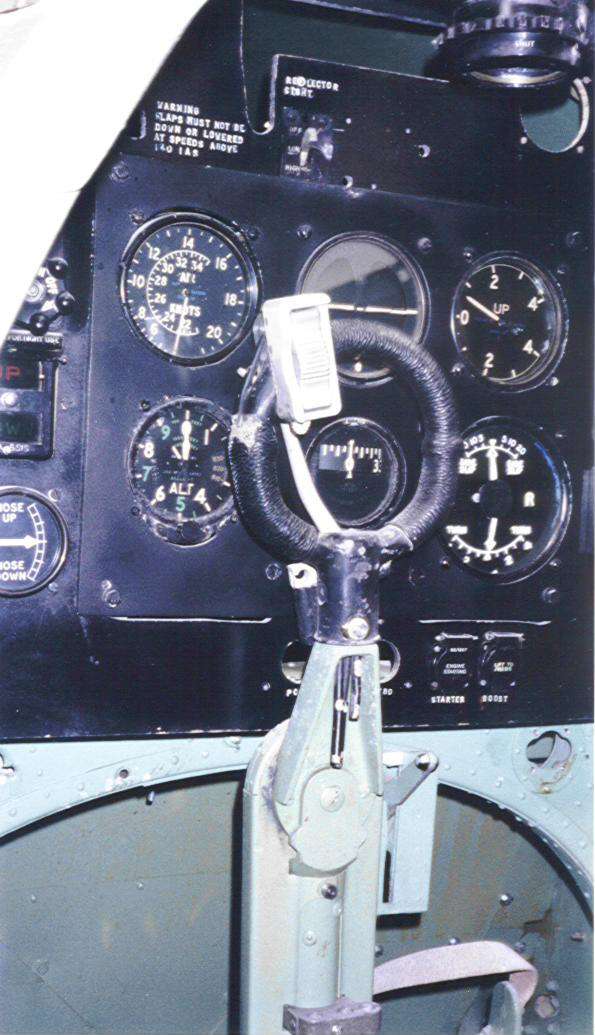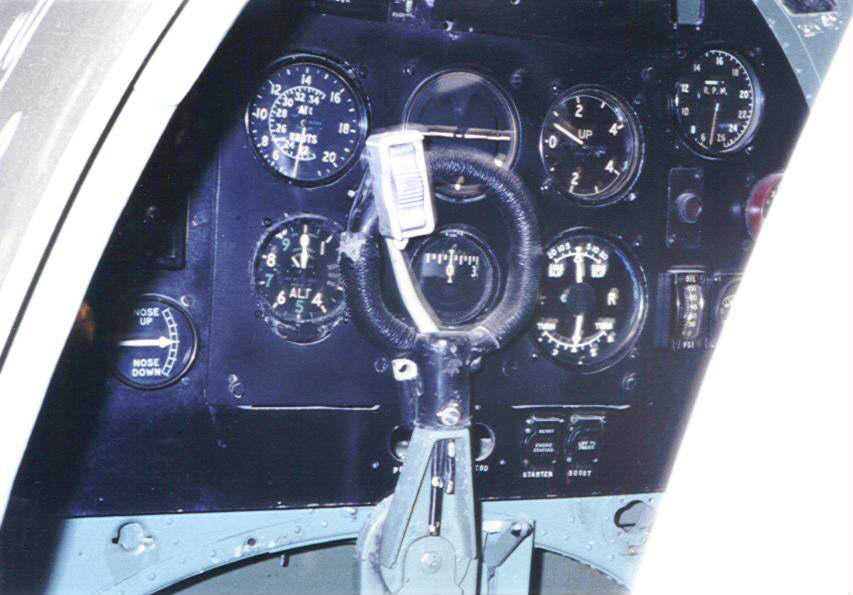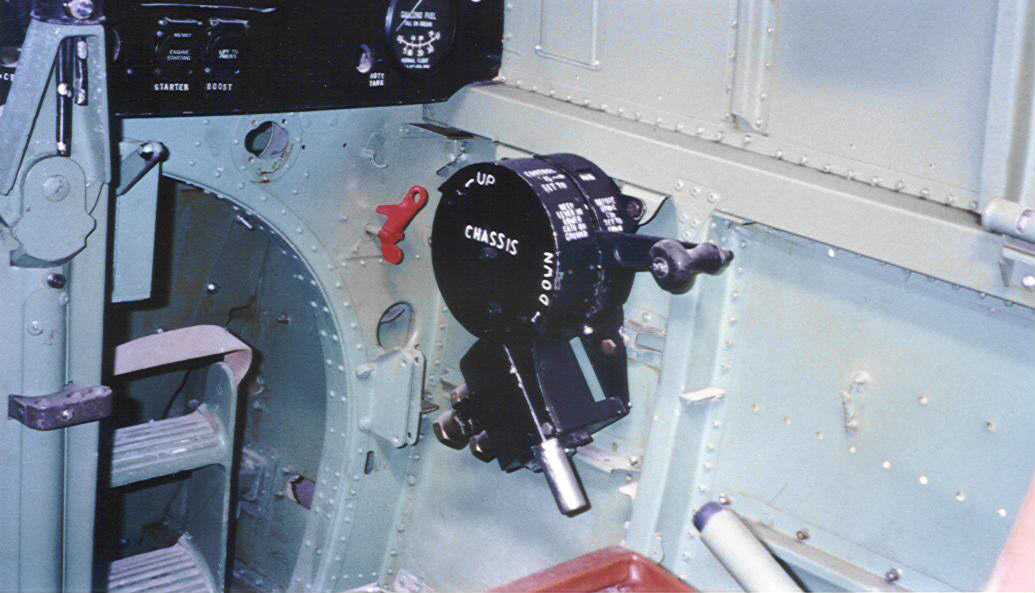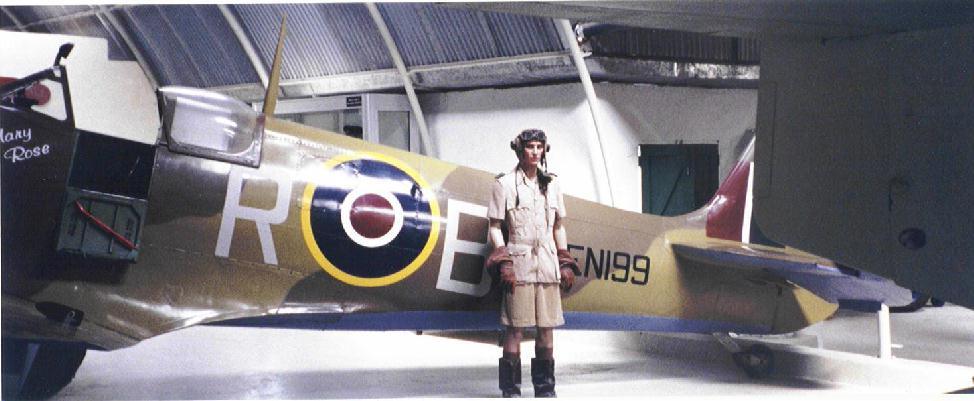 I have had an enquiry regarding the purchase of this, or of a print of this, painting but cannot recall who sent it to me. If you can help, call me.
27 Oct 03: I received the following Email from a gent in America. If anyone can help him
please contact him direct:
We are starting a restoration of a Seafire from Burma, it is badly corroded and needs some new pieces, if you have resources for sheet metal ribs and parts please let us know.

Jim Cooper
Ozark Management Inc
11500 S Airport Dd
Columbia, Mo 65201
USA
T6JIMCOOPER@AOL.COM
573-443-7037

Miscellaneous Spitfire Images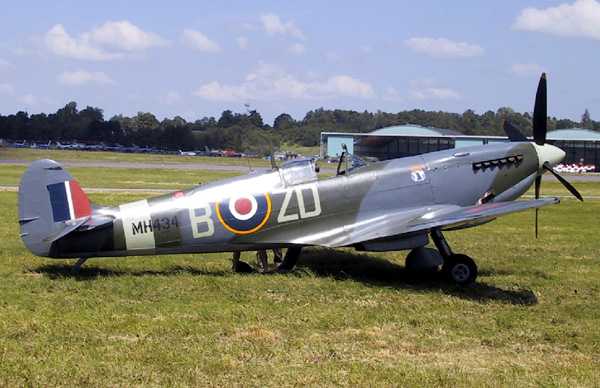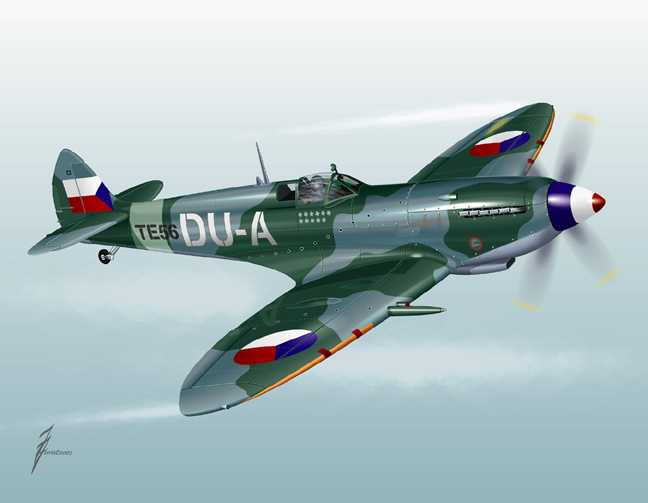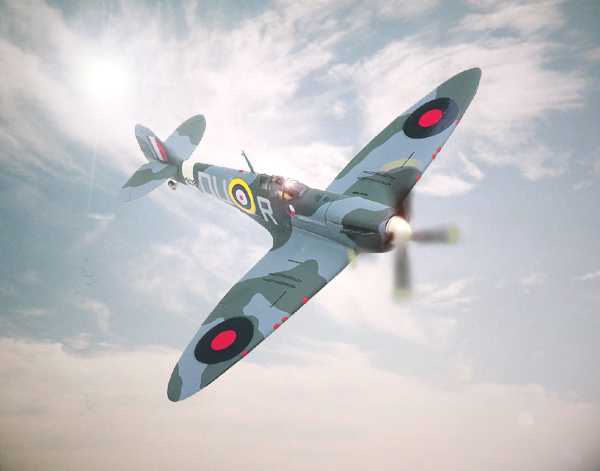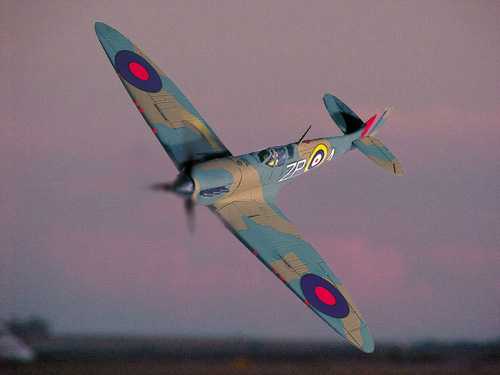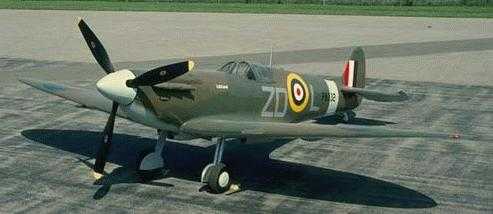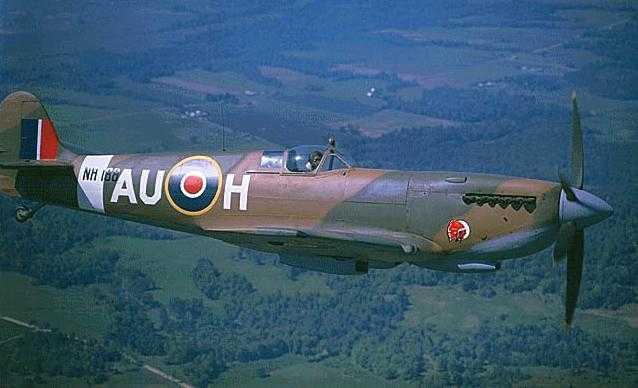 The cranwell images below were taken in 1986 © by Pete Porter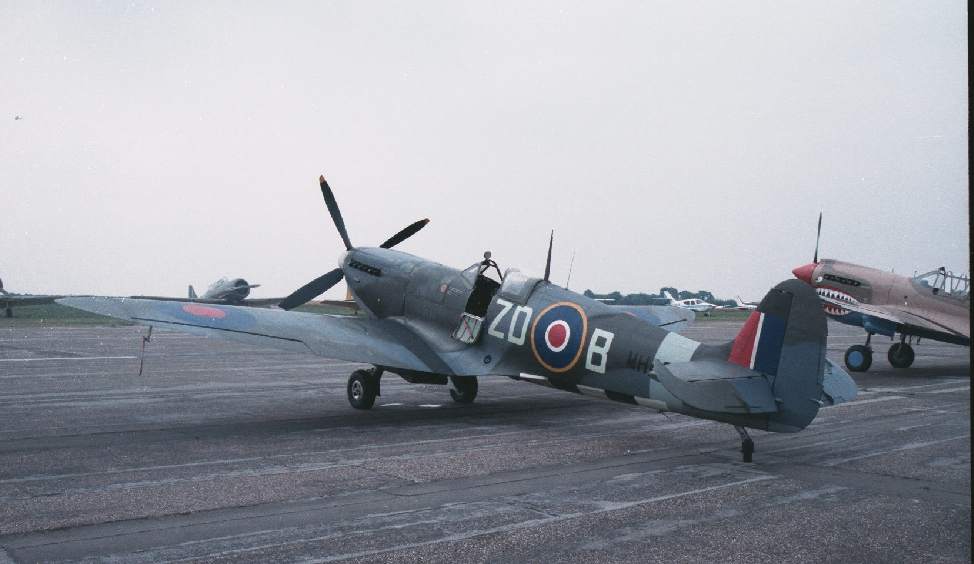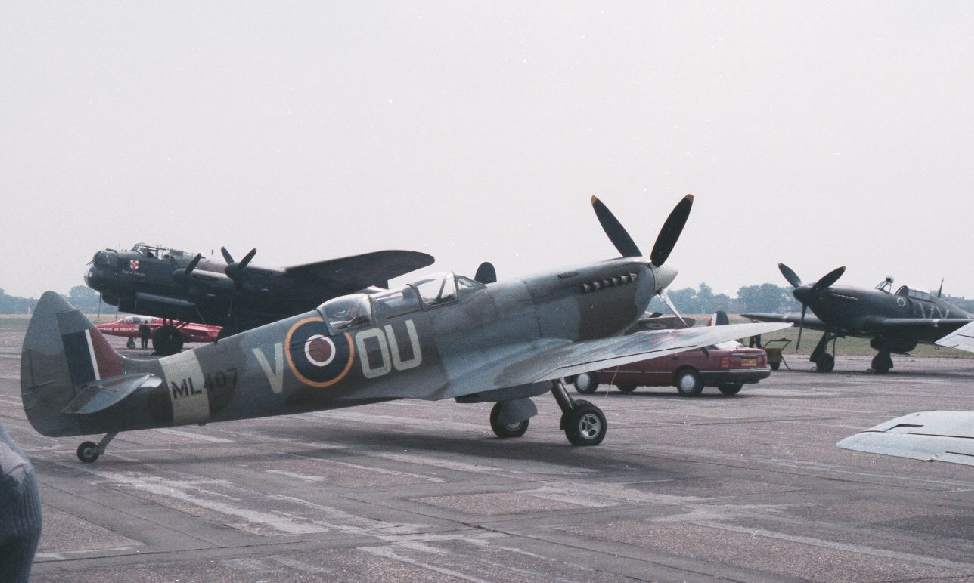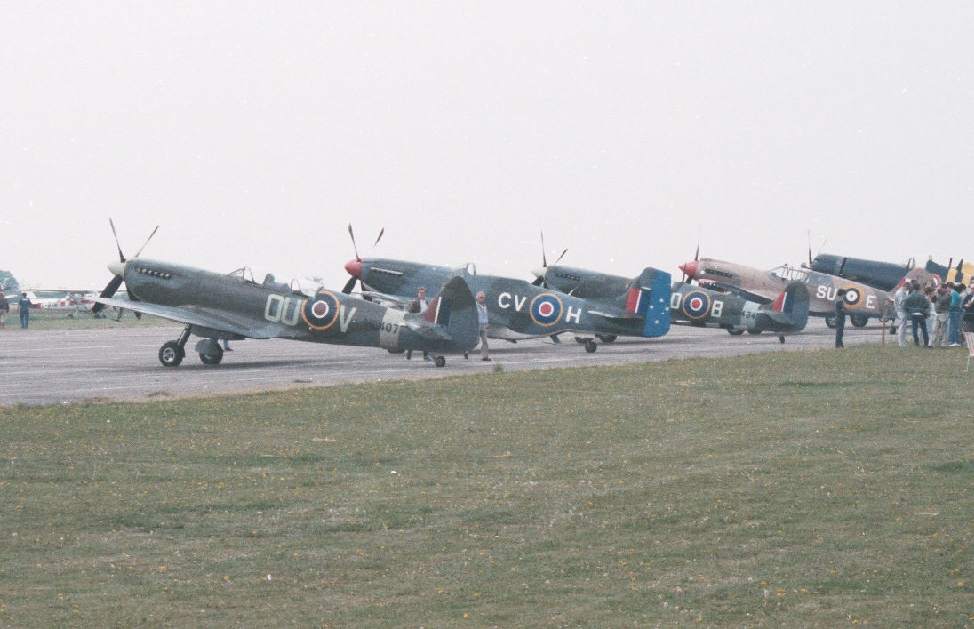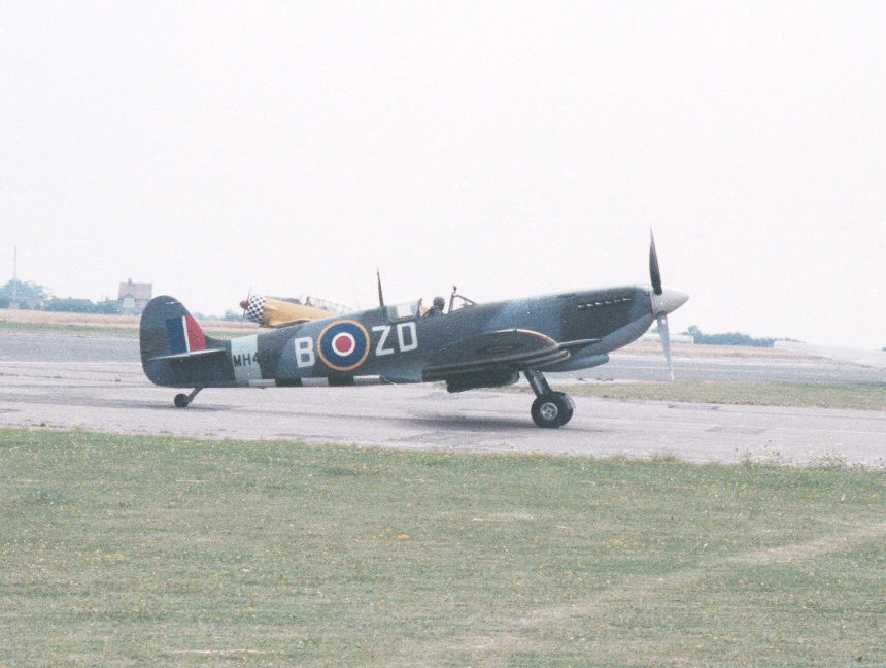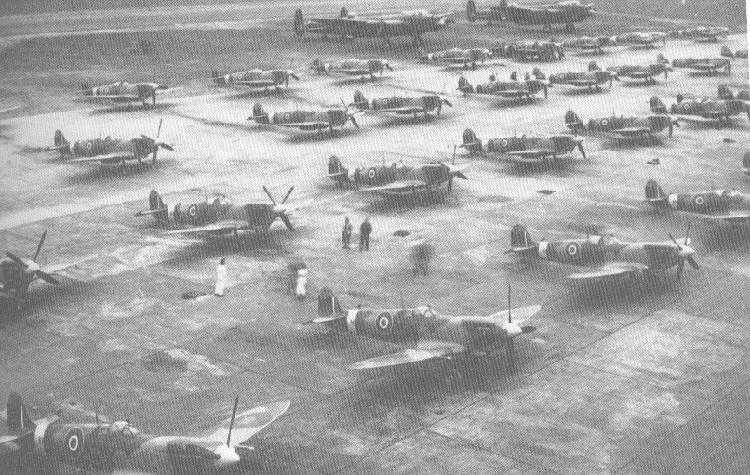 Castle Bromwich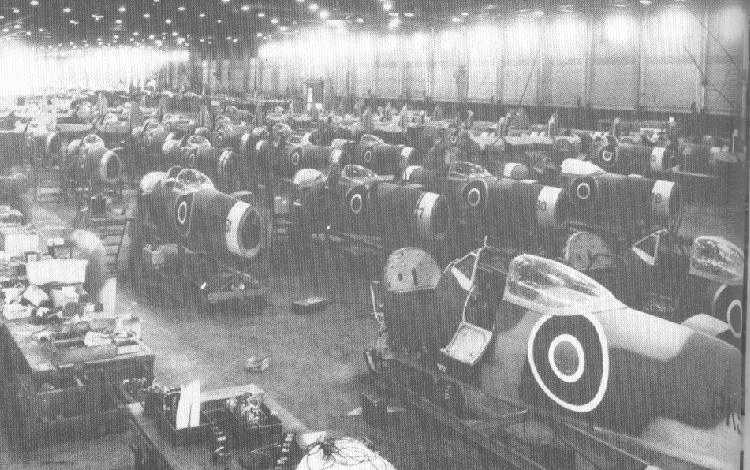 Castle Bromwich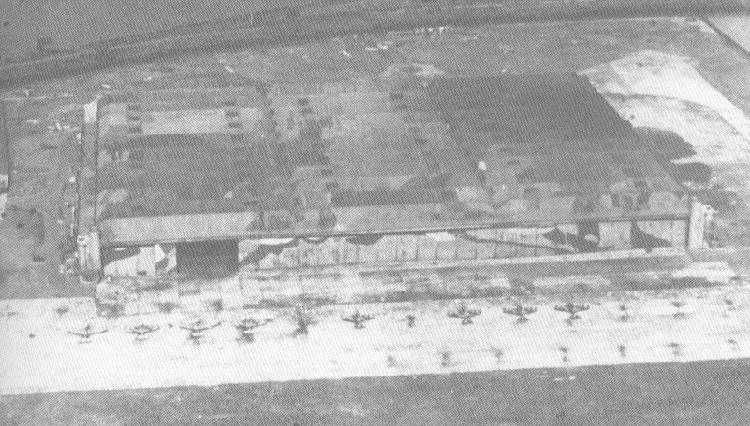 Castle Bromwich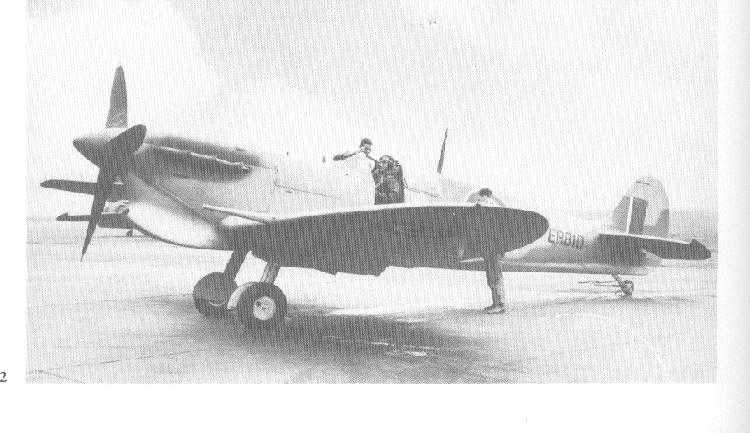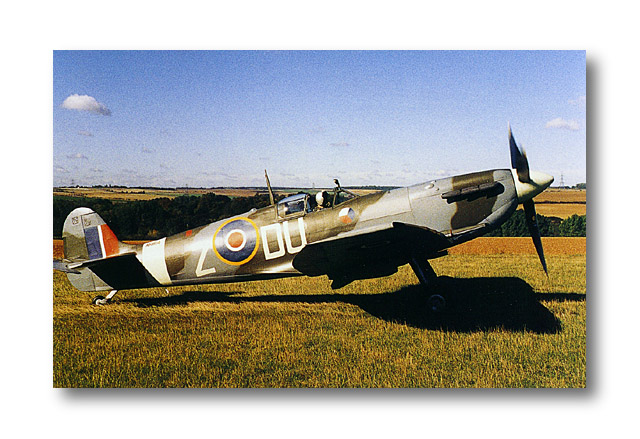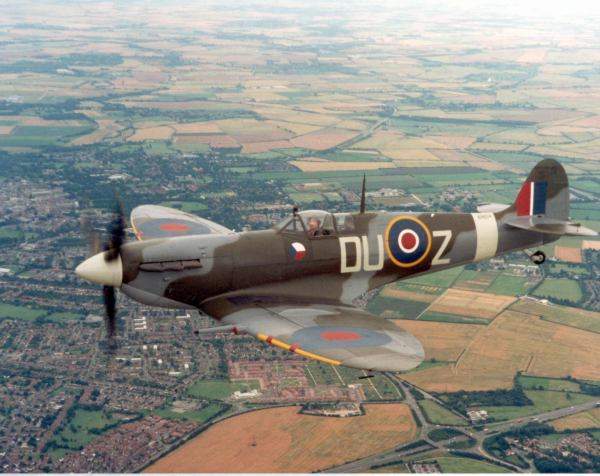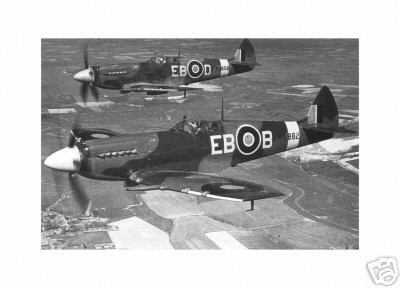 Dec 2002: 10 years after it was severely damaged in a fatal crash at Woodford on 27th June 92, Spitfire Mk 14c is being rebuilt to flying condition at Filton. Initial work has started and replacement parts being sourced from around the world. RM689 was built in 1944 at Chattis Hall, eventually entering service with 350 (Belgian) Squadron on 1st Mar 1945. In April 1945 it received battle damage and, after repair, was delivered to 443 (RCAF) Squadron in Germany in 1946. It went into store until 1949, then purchased by the Ministry of Supply for Rolls Royce where it was used as an engine test bed. In 1967 it was used in the film Battle of Britain repainted as RM619 of 130 Squadron. Used in regular air shows it was repainted back in its original livery. Although badly damaged during a low level loop it was retained by Rolls Royce and the parts are being used for the rebuild. As a footnote to this: I live near the Castle Bromwich region where the Spitfire factory was based - I have heard, only recently, that there is (allegedly) a huge stash of Spitfire parts buried underneath a parkland region of the Castle Vale Housing Estate; which was once the airfield for the CB Factory. I also understand that the Birmingham City Council have repeatedly refused permission for these parts to be "exhumed". Surely we should be doing everything we can to ensure our historical heritage, important heritage, should be kept flying and if this stash should prove to be there, used to ensure the continued flying of these princes of the air?

Feb 2005: North Tunstal, near Stoke, is where Reg Mitchell comes from and a person who lives in the area has sent me a few images of how Reg is commemorated there. Thanks to Ian Wilkinson for these images.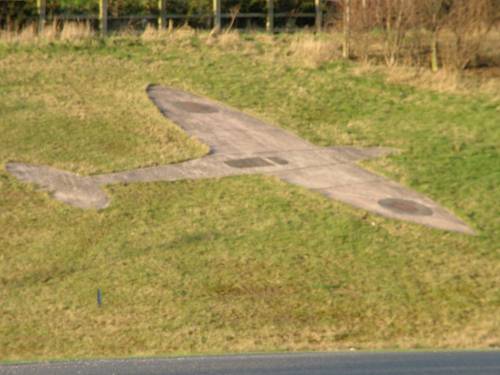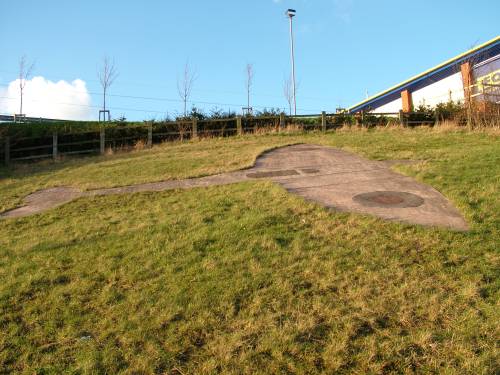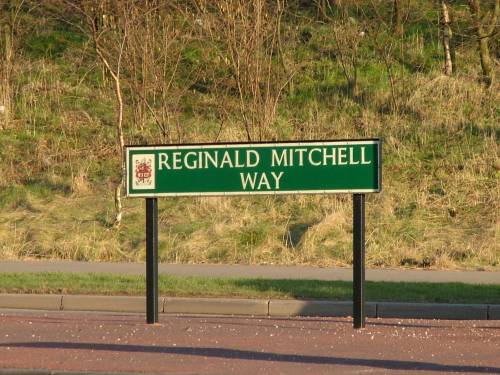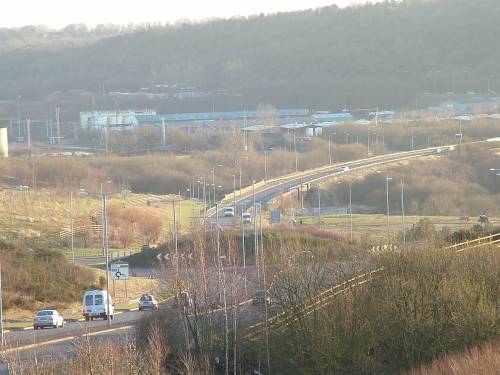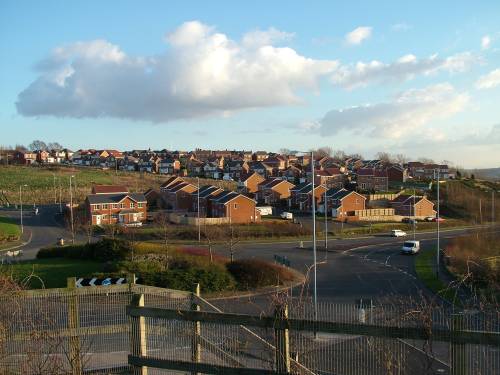 en seen and are from Ian's private collection of WW2 Spitfire images taken by his father

I am trying to trace the whereabouts of a Spitfire that steered my father's Lancaster away from power lines New Years Day 1945. The Lancaster was WS"U". Took off from Bardney Airfield, Lincolnshire. Crashed in Heesch, Holland. The Spitfire was DB-P MJ 334 - 411 Squadron (Grizzly Bear - RCAF). Would you know who I can contact (other than RCAF) who may know what happened to the aircraft, or if the pilot is still alive. I look forward to hearing from you with interest.
This was sent to me in September 2010:
James C. Mitchell

MITCHELL, James C. (1922 2010) WW2 RCAF Spitfire Pilot-Squadron 411 Died peacefully at the Perley Rideau Veterans Health Centre in Ottawa, Ontario on September 12th, 2010. Long time resident of Brentwood Bay, BC. Jim was pre-deceased by wife Glendine M. Mitchell, was a loving father to son David (Patricia) of Embrun, Ontario and daughter Lindsey Mitchell of Coe Hill, Ontario. He was a very proud grandfather of Ryan, James, Stephen and Daniel. Jim will be sadly missed by special friend Lennie McKay and long time friend Denis Smith, both of Victoria, BC. He is survived by his brother Peter Mitchell of Manitoba and many nieces and nephews. Employed by Irwin Toy (1948-1991), Jim will be remembered by many good friends made along the way. He was admired by all he met for his honesty, loyalty, integrity and in particular, for his sense of humor. We wish to thank the wonderful medical staff of 7 North-West Nephrology Unit at the Ottawa Hospital General Campus and R1S staff at the Perley Rideau for their tremendous care and support. Memorial donations may be made to the Perley Rideau Veterans' Foundation. 603531. Thanks to Andrew Lewis of Andrew Lewis design, for this info.

I was sent the following image via email.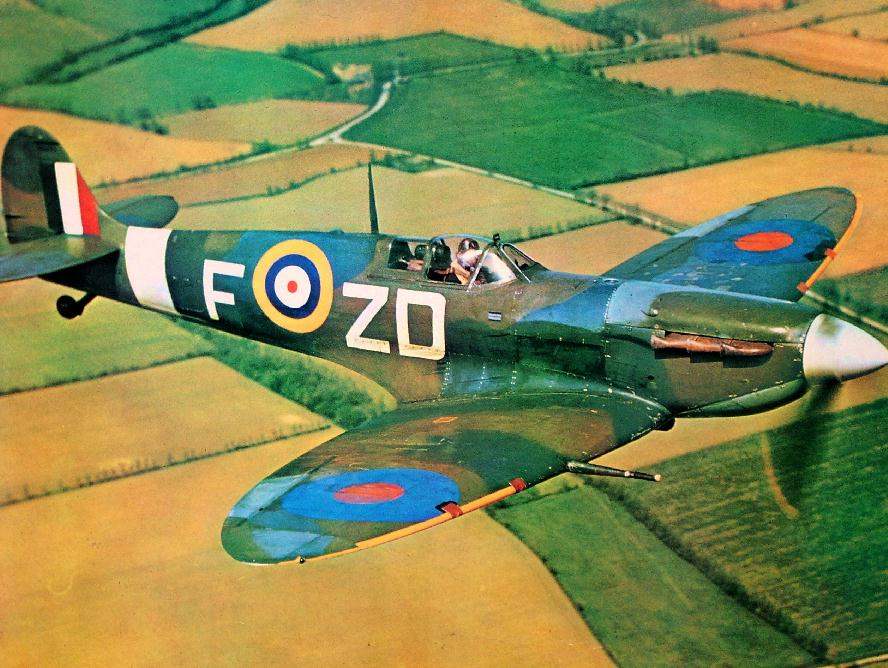 http://www.luftwaffe-experten.co.uk/supermarine.html
I found her, she was captured intact by the Germans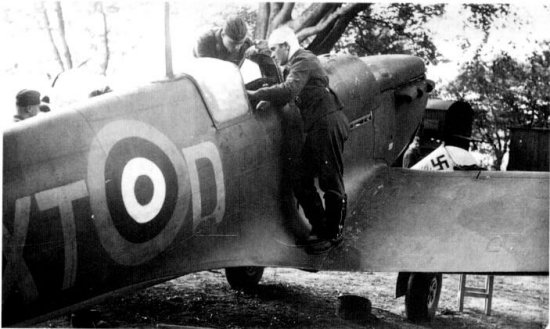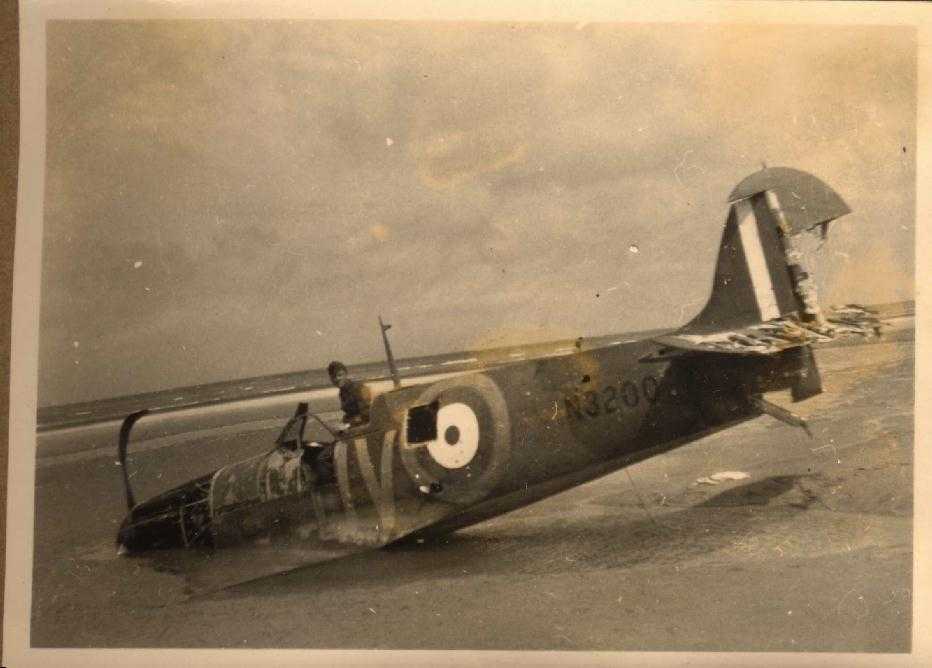 I received this image from an original, badly faded, however, a gent called John Nightingale touched it up for me and produced this superb image of a crashed Spit on a French beach being examined by a German? Sept 2005: I now have the details of the plane, sent to me by Dilip Sarkar: The crashed Spit Mk IA was the mount of Sqn Ldr Stephenson, CO of 19 Squadron and a pre-war cranwell contemporary of Douglas Bader's. He was shot down during the Squadron's first full formation combat, near Dunkirk, on May 26th, 1940. P/O Watson was KIA in the same engagement. Like Bader, Stephenson ended up seeing the war out in Colditz. http://www.dilipsarkarmbe.co.uk/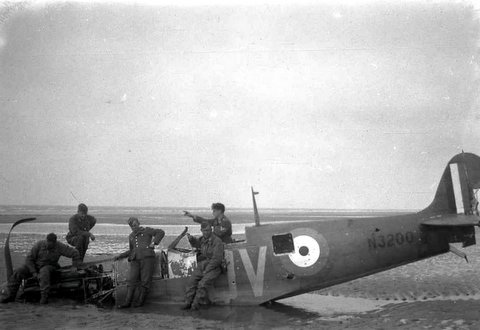 Another print of the above Spitfire. My apologies, I forgot who sent it!
Following info received from Thomas Turl on 11 Nov 05:
Serial: N3200
Construction: Unknown
Civil Registration: None
Model: F Mk. I
Name: None
Status: Stored
Last info: 1995
History: Fortresse de Mimoyecques, France, 1986-1995. Recovered from under sand on beach, Sangatte, France, 1986.
(July 2009) Bernard Ballanger, from France, sent me the following information, which goes a long way to explain the aircraft above: This is the Spitfire I N3200 serial number. I do not even call it a IA, because at that time, the need to differentiate the sub-version did not exist. There were a handful of Spitfire I to 20 mm cannons, modified by hand, implemented on a trial basis during the Battle of Britain, and without great success.

As can be seen, the aircraft does not have individual letter. "Spitfire the History" Morgan & Shacklady informs us that this is the 441st Spitfire built, he flew for the first time on 29 November 1939, moved to No. 8 Maintenance Unit on 2 December, and then assigned to No. 19 Squadron on 19 April 1940. This leaves more than a month to paint code Squadron and the individual letter, more than enough, so I think it was a deliberate choice of the commander of the unit, not to choose individual letter to be of no flight. The practice had, in fact, that the flight 'A' uses the first half of the alphabet, the flight 'B' the second. One knows for example the case of a Squadron Leader who had painted a question mark as an individual letter, the aircraft is known under the sobriquet of "The OC's query" (the question of the boss). As far as I know, this plane was landed on its belly on the beach at Sangatte. It is therefore closer to Calais than Dunkirk. By pure coincidence, it is not far from where Louis Blériot took off on 25 July 1909. The Squadron Leader Geoffrey Stephenson Dalton has landed the aircraft on 26 May 1940, but was captured in Brussels on 4 June 1940.
I do not know what he has done in the meantime. I think the plane is that the sea has emerged in the late 1980s. It was retrieved from a departmental association of former deportees and transported to the fortress Mimoyecques V3 (and not by the Germans as you can read in an article in a magazine). Here, the engine was separated from the remainder of the cell, and apparently he was transferred to Bastion 32 "at Dunkirk. I do not know if there is still a part of the equipment "airport" has been exchanged or sold by the association. As for the rest of the wreckage, it is more Mimoyecques (I was there about ten days). It was no longer that of the main spar, and a few tubes from the engine to the cockpit.
http://www.aircrewremembrancesociety.com/raf1939/stephenson.html And it is shown here also.

Cost of a Spitfire circa 1940
| | |
| --- | --- |
| Engine | £2,000 0 0 |
| Fuselage | £2,500 0 0 |
| Wings | £1,800 0 0 |
| Undercarriage | £800 0 0 |
| Guns | £800 0 0 |
| Tail | £500 0 0 |
| Propeller | £350 0 0 |
| Petrol Tank (Top) | £40 0 0 |
| Petrol Tank (Bottom) | £25 0 0 |
| Oil Tank | £25 0 0 |
| Compass | £5 0 0 |
| Clock | £2 10s 0d |
| Thermometer | £1 1s 0d |
| Sparking Plug | 8s 0d |
To these items can be added a further £1,000 for a variety of small parts such as screws, cables, switches, sockets, gauges and paint.

The Story of Spitfire ZDB (MH434) which flew in WW2
& is still flying in 2009 by Mike Quinn
(an email from Mike 17/08/09)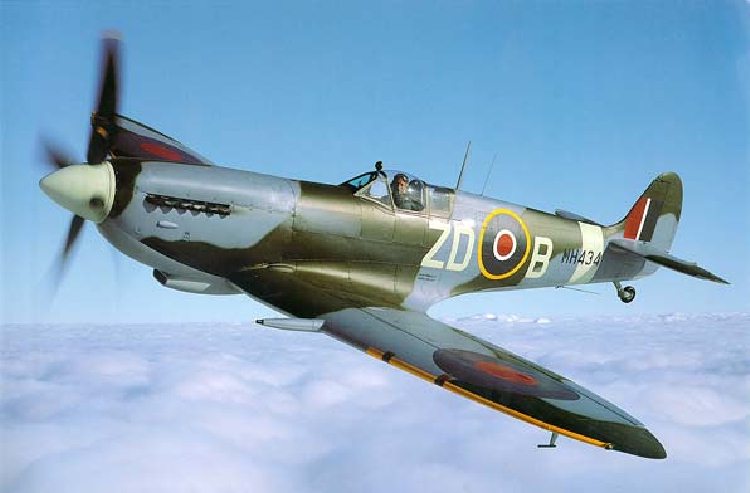 I met Colin Gutteridge (photo to the right) a member of the West Wickham Rotary Club in the UK, when he attended my Rotary Club meeting at Glenorchy, Tasmania a few years ago. He has a son Kevin, who lives in Claremont, Tasmania and during the Australian summer Colin & his wife come to Tasmania for a couple of months.
In 2008 I got talking to Colin and the subject of Air Shows in the UK and WW2 planes came up. Colin told me he often went to these and would bring back next time some photos. In 2009 he gave me a disc with about 40/50 photos of old and recent aircraft taken at 3 different UK Air Shows. I had a good look and thought I would include the one of the above Spit in our Rotary Club Bulletin (being the editor). I included a short story on how I came by the photo, but for about a month in early 2009 other items took precedence and it was not until edition No 37 of 23rd April 2009 that I found enough space.
On that night we hosted a group of Rotarians and friends who were in Hobart for a Rotary event called RYDA (Rotary Youth Driver Awareness) which is run at the Derwent Entertainment Centre for several days in April. About 1400 year 10 students from 17 High Schools are participate in learning about cars, accidents, injuries and so forth and the visitors I mentioned came from New South Wales and parts of Tasmania.
Among the guests was Tony Oliver (photo to the right) from Pipers River, near Launceston Tasmania. Tony is a farmer and does have a pilot's license and talks to the students at RYDA about various technical areas of cars. He came over to me and asked 'where did the photo of the Spit come from?' which I told him.
He then 'floored' me by saying: "That is the Spitfire my dad flew in WW2!" Amazing coincidence!!!! His dad's name was Pilot Officer Ross H Oliver a Tasmanian in the RAAF who flew at Duxford in Squadron 666. He died about 4 years ago at age 83. He flew 70 plus missions and his son Tony has his log book, medals, flying helmet and uniform. Apparently his contribution to the war is not accredited by the RAF because he was an Australian?? Ross met his future wife (now deceased), an English lass, at or near Duxford during the war and they came back to Tasmania where they had a farm, which their son Tony now runs. Details from the RAAF register are: -
Title OLIVER Ross Haliday 408314 Barcode 520475 Series number AWM65 Series accession number AWM65 Control symbol 4021 Contents date range 1943 - 1945 Extent Location Australian War Memorial Access status Open (blank) Reason for restriction (blank) Date of decision 21 Apr 1986
Resulting emails from source (Kevin G): This Spit is the late Ray Hanna's aircraft based at Duxford since the 70's. I might contact Mike Quinn because I have video and DVD plus stacks of Photos of this aircraft. If this guy's father really did fly this aircraft and not one that had similar markings then it would be worth contacting the OMFC and letting them know; I might look into it a bit further.
(Kevin G) - The Spitfire has the identification MH 434 and is currently flying in the markings of 222 Squadron ZD-B. (Again this confusion of markings comment from Mike Quinn) - Going back the aircraft in the photo: MH 434 is regarded as one of the most authentic Spitfires still flying in the world today and its history is well documented. It was built in 1943 at Castle Bromwich and went straight to 222 Squadron at Duxford, and then it transferred to 350 Squadron at RAF Hornchurch in 1944, returning to 222 until retired at the end of the war. Its current markings are from 222 Squadron Duxford. I would really like to know a bit more information from Tony regarding his father's history and maybe quoting some of the actual references from the log book, perhaps then we could find out the relevance of this particular aircraft and what the connection is. If Pilot Officer Ross Oliver did fly MH 434 during the war, the current operators in the UK would very interested indeed' (I think we have confirmed that Ross Oliver did fly this Spitfire). I amended the build date to 1943 after confirmation of this from elsewhere.
(Kevin G) - This is very exciting news; MH434 is a very well known display aircraft throughout the world. I have numerous footage and photos of the aircraft having seen it fly many times. I would dearly love to meet Tony and or see his father's belongings if at all possible. Regarding the serial no it will always remain the same whichever squadron the aircraft may fly with, the codes however are always applied to read correctly on opposite sides of the plane to keep the two letter identity always forward of the roundel; in this case the aircrafts identity within the squadron is B and the squadron code ZD.
July 2017: I visited Duxford and MH434 is alive and well. Here is my photo of it.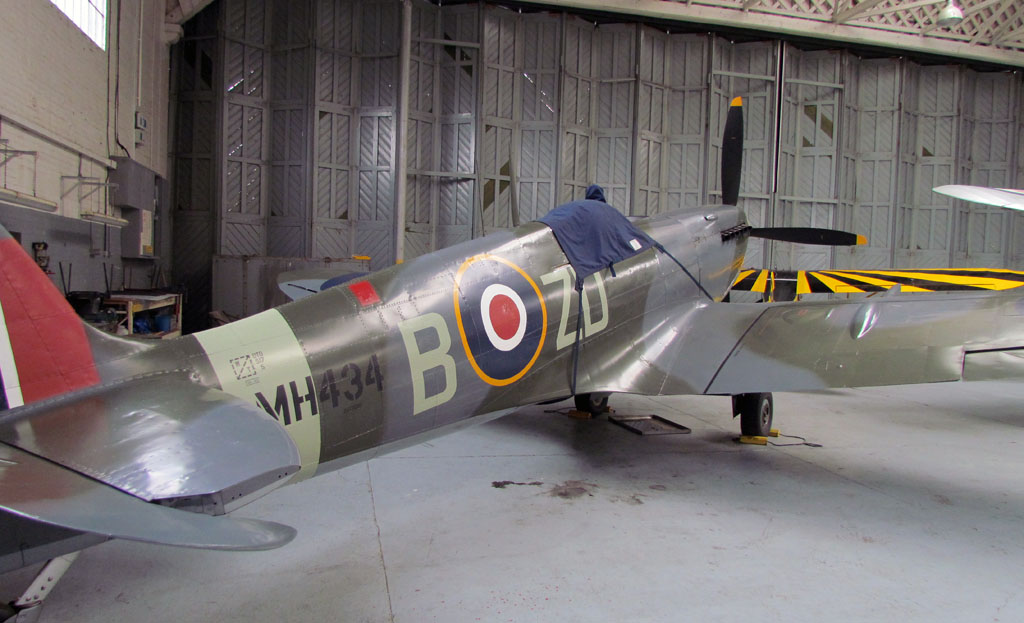 Tasmania's only RAAF Base was established at the site of the Launceston Airport in August 1940, reffered to as Western Junction and No 7 Elementary Flying Training School commenced training in September of that year. By the time training ended in late 1944, over 1800 trainees had passed through the base as a part of the Empire Air Training Scheme.

This beautiful model was recently built by Nasser Fawwaz of Jordan
Every now and then a real gem arrives in my email box, the following image is one of them.
It's a 1/3rd scale model by Jean Pierre COUSINET (Jan 09) - Dimensions: - 3.30m - 2.80m - 25kg
http://jeanpierre.cousinet.free.fr/

Jean Pierre is looking for Mk 5 blueprints - HELP?

Spitfire Mark IX
Specifications
wing span 36 feet 10 inches
length31 feet 1 inch
height12 feet 10 inches
track5 feet 8 inches
wing area 242 square feet
dihedralmean 6 degrees
gross take-off weight 7,480 pounds
climb 5.7 minutes to 20,000 feet
maximum true air speed 330 at 0 feet
maximum true air speed 376 at 15,000 feet
maximum true air speed 376 at 21,000 feet
maximum true air speed 408 at 27,000 feet
ceiling 43,000 feet
cruise range 430 miles
cruise range with 90 gal slipper 880 miles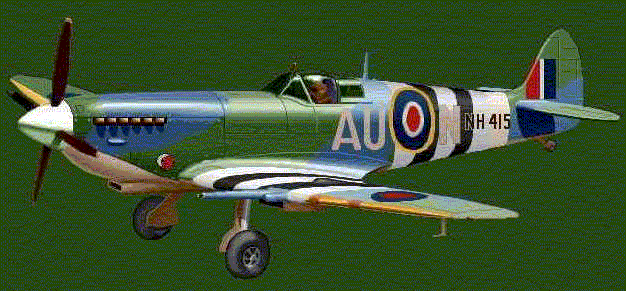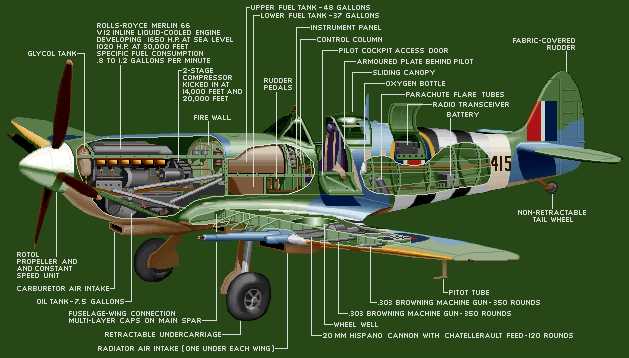 Images: http://www3.sympatico.ca/angels_eight/421spit.html where you can find much more

1943 Supermarine Spitfire Mk IX - Specifications
| | |
| --- | --- |
| Length | 31 ft. 3½ in. |
| Wingspan: | |
| Standard (F) | 36 ft. 10 in. |
| Clipped (LF) | 32 ft. 2 in. |
| Height | 11 ft. 9 in. |
| Wing Area | 242 sq. ft. (F) or 231 sq. ft. (LF) |
| Empty Weight | 5,610 lbs. (2,545 kg) |
| Max. Takeoff Weight | 7,500 lbs. (3,402 kg) |
| Engine | One V-12 Rolls-Royce Merlin 61, 1,515 hp, or Merlin 63, 1,712 hp |
| Maximum Speed | 408 mph (657 kph) at 25,000 ft. |
| Service Ceiling | 4,000 ft. |
| Range w/o drop tank | 434 miles (698 km) |
| Armament | Two Hispano 20mm cannon and either four .303 machine guns or two .50 machine guns; 1,000 lbs of bombs (500 centreline, 250 each wing) |
| Number built: | |
| Mk IX | 5,665 |
| All Variants | 20,334 |

Italian Spitfire Crash Sept 44. Help required.
Giuseppe BARCACCIA
Str. Ponte Valleceppi 2/C
06078 PERUGIA e-mail: bagi63 -at- libero.it Remove –at- and insert @ to email him.
I am writing to you about a wreck of a Spitfire that has been found near Assisi in Umbria Italy yesterday. This Spit crashed around September 1944. Today I looked at the airspeed indicator where there are this number and reference: mk IX F. n°. 13502/42 Ref. n°. 6A/587. Any help would be appreciated.

On 20th April 2009 the auctioneers, Bonhams, sold an airworthy 2 seater Spitfire Mk IX for the sum of £1.739.500. This was the first two seater to be offered at auction for over 20 years. Built by Vickers Armstrong in 1944 and delivered to Lyneham, No 33 Maint Unit RAF on 23rd October 1944. SM520 was its original serial number. In 1948 a batch of some 136 Spitfires were sold to South Africa. In the 1970s it was discovered in a scrap yard in Cape Town and was rescued by a Charles Church.

June 2010: An email from South Africa informs me: 'that at war's end (1945/6) (he) heard that crated Spitfires/engines were being buried at the Port Elizabeth airport, under a concrete taxi apron adjacent to the aircraft hangers. This hangered area would have been on the eastern end of the aerodrome, where the military aircraft were housed.' And asks if there is any way of verifying this information.

July 2010: Please excuse, but I lost an email address for the question about a Spitfire explosion in Canada, to the following answer, thanks to Dave Barlow on WW2talk.com:
Sergeant (Pilot) EAVES, EDWARD LAWRENCE RAF 542619 - Son of Henry L. Eaves and Edith A. Eaves, of Tottenham, Middlesex, England. Killed 16/10/1942 (not 1941) buried in BARRIE UNION CEMETERY (Ontario) - only 39 burials over both World Wars. Buried in same cemetery, killed same day was Sergeant (Pilot) DAVIES, RYTHWYN IVOR RAF 1003166. Buried in same cemetery, killed the next month were two RAAF members (MADDEN, Peter LAC 409942 & LITCHFIELD, Gordon Hubert LAC 417090) who crashed a Harvard; Place - Listowel, Canada; Date - 18 November 1942 / members of 1 Service Flying Training School (RCAF) CAMP BORDEN. The RAF casualty notification has Eaves and Davies as Killed on Active Service - which doesn't help a great deal.
Footnote Feb 2011: David would like to contact the family. His email is djw01 -at - hotmail.co.uk. Replace -at- with @

August 7th 2010: Barry Douglas asks the following: I am one of the many grandsons of Walter Douglas who was a senior manager at Yorkshire Copperworks in Sourton, Leeds during the ww2 years,. I do know he was awarded the BEM medal by the King around 1947 for services to the war effort. Now here comes the anecdotal part. He was instrumental in producing a fine copper tube essential for the proper aspiration of the Merlin engine at higher altitudes, a tube so fine that around the world its manufacture was not successful, until my Grandfather supposedly removed his suit and donned overalls to go back on the shop floor, and hay presto a week later the tube emerged. i believe that following its introduction, the Spitfire was able to climb to altitudes way above the enemies aircraft. What I am looking to do is to try confirm the story and put a little meat on it.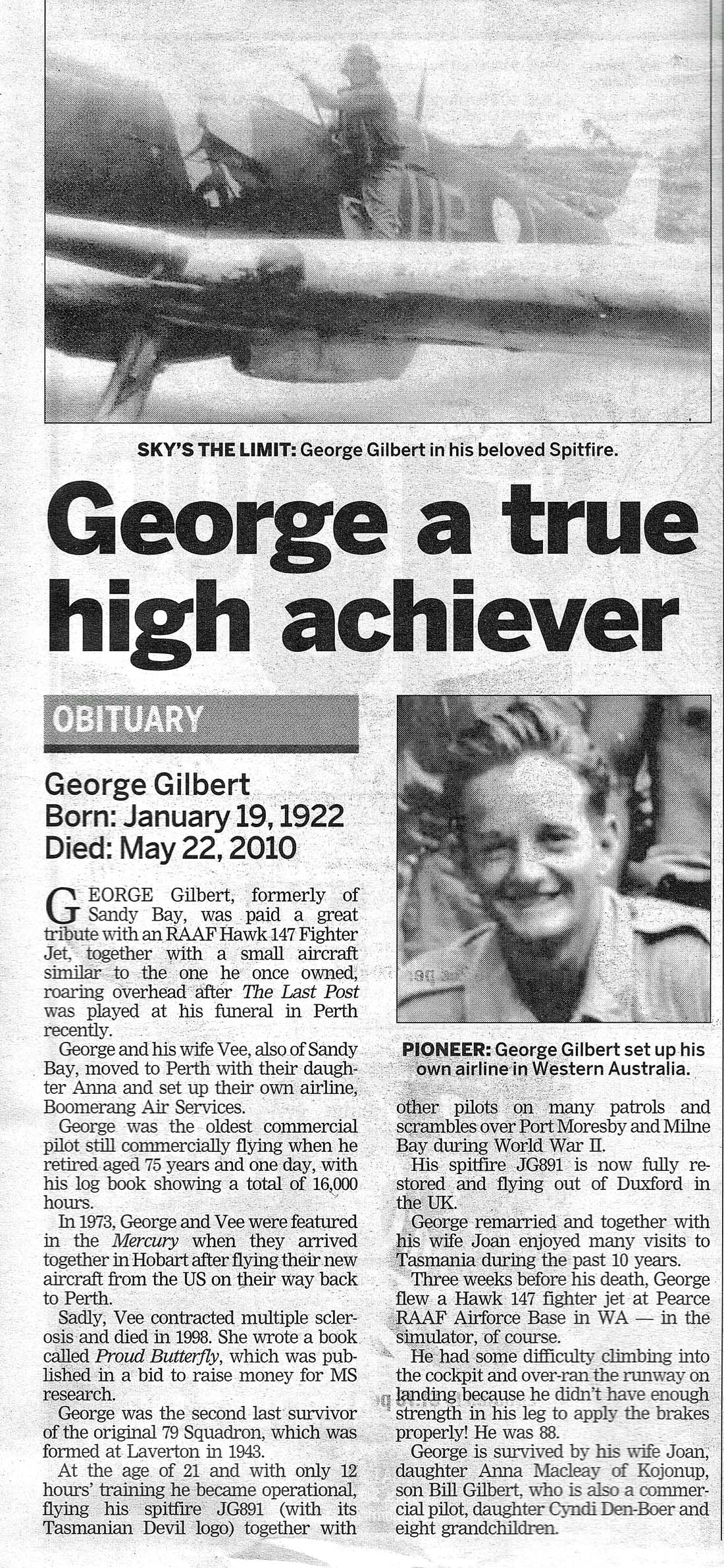 Thanks to Mike Quinn for this newspaper cutting. His aircraft is pictured below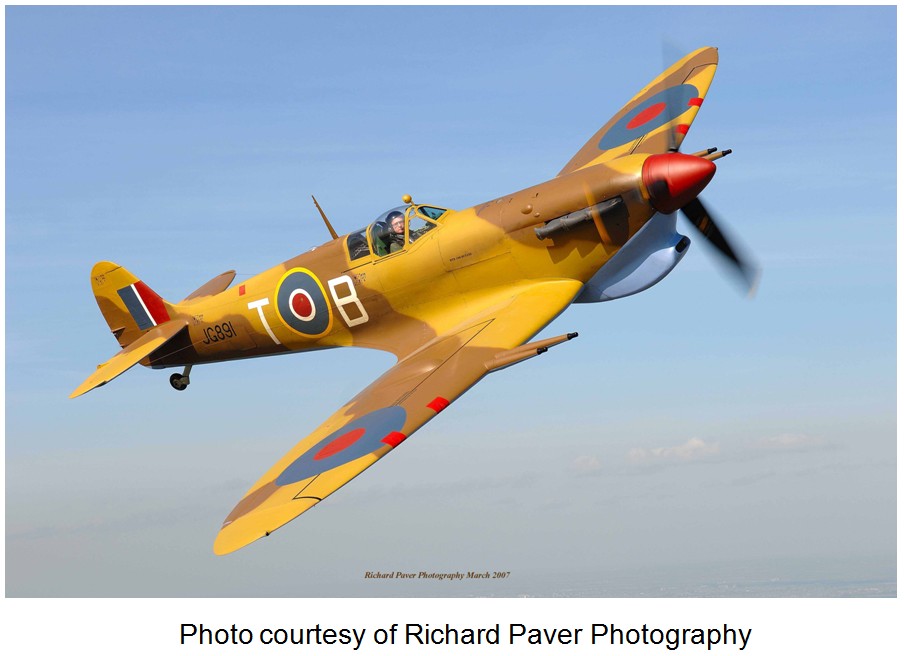 We must not lose the information so painstakingly placed in the web, share it or its lost forever. The information I have gathered on this page has come from many different sources, mostly via email and volunteered to me for use. Inevitably there will be parts where this information may well have come from other sites, possibly even some of those named above. Such is the nature of the beast. I offer my info freely and only ask that an acknowledgement is used. Ignorance is only lack of knowledge, lets not get too ignorant about our glorious history.