History Of The Wehrmacht
The main focus of Wehrmacht History is on all military vehicles, planes, ships, and weapons from 1935 to 1945.
Axis History Forum
An excellent forum on all aspects of WW2 dealing with the Axis Powers - its all here volks!
A great forum where you can get all sorts of info
The Second World War was always something of a fascination to me from an early age, both my parents were in the RAF. I born in 1949. Later on in life I joined the British Army and spent 17 years there before surfacing again in Civvy Street at the same time as the personal computer began to emerge. My first pc cost me £900 and had a 108MB HDD and 8MB RAM!! Halycon days! But along came the internet connection and I suddenly realised that I could now research my interest in great detail. The early internet was very very basic and had little or no info on much at all. But as the access grew and companies began to grow online, so did the available space and my own web site began to take shape around 1996 onwards. That was a very basic site, the domain name has now been changed to here which is part of my named site. After all this time it is inevitable that the site has grown, its occupying more than 3GB on the server at the moment. This includes images and vast amounts of contributions from all over the world, literally. Defence Depts & State Depts have contacted me asking to publish items in journals, I happily agreed. I actually compiled and published a book from my world war research. On A Sailors Grave (No Roses Grow) was published 2005 by Woodfield Press. This site is all done at my own expense in my own free time so any contributions towards site costs would be gratefully received. My web sites dont blow whistles, don't sing to you, don't flash in your eyes or even 'look pretty' but what they do is give you the information you are seeking without dressing it up.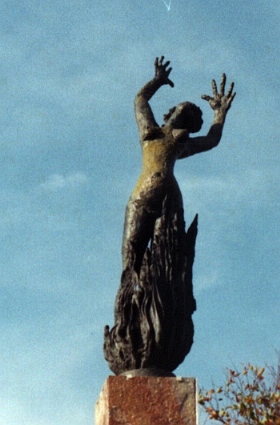 Sites I have found, some used, in my research
https://www.key.aero/your-aviation-destination
http://www.naval-history.net/xDKCas1003-Intro.htm
http://www.secret-tunnels.co.uk/
http://flgrube1.tripod.com/index.html
http://www.archive.org/details/TheLastBomb1945
http://www.birminghamair-raids.co.uk/
My main site, and sub domains have been financed in the past, to a certain degree, by voluntary donations from people whom I have 'rewarded' with pages dedicated to fathers and grandfathers on particular topics of WW2, now on this site, which is a sub domain of the whole. I do not include all aspects of WW2, which is more than well documented, only those of particular interest to myself. If you would be so kind, a small contribution will go towards paying the site fees for a while longer.

A fair bit of my WW2 site is written by me from information passed to me in emails, but a lot is also compilations after recieving permission to copy.

As at May 8th 2022 I am copying all pages images etc to a new site

Its going to take some time.



Please Read


Maritime Disasters of WW2. My first ever book - order it here - please? £11 only - click on the banner