World War Two - The Land War
A fair bit on my WW2 site is written by me from information passed to me in emails, but a lot is compilation after recieving permission to copy and paste
333rd Field Artillery Bn USA. http://www.warhistoryonline.com

Adolph Hitler's last day on Earth

. A graphic description of what took place in the Reichbunker in Berlin in May 1945. Updated Sept 2013.

Belsen.

One of Germany's notorious Concentration Camps. Record and images of a visit I made there when I was in the Army stationed in Hildesheim in the mid 80s. Material from a Belgian source is included.

Belsen 2 - an eye witness report by a Lt Col of the Royal Army Medical Corps
Rare Colour film

of Berlin in July 1945 (YouTube)

Schloss Colditz

. A subject of a US film, this was written long before the film was produced. This is how it really was, not some fabled Hollywood version. The fortress that the Nazi's said the Allies could not escape from - they were wrong!

The American invasion plans for Japan. In the event that the US would actually have had to invade the Japanese mainland. The dropping of the Atomic bombs clearly showed that millions of lives, on both sides, were saved by this devastating event.
The "Invasion" of America.

Or how Americans panicked when a Jap submarine shelled a Santa Barbara oilfield for personal revenge!

Eden POW Camp

Malton N Yorkshire. not same site but still mine. An 'eden' for many german and italian prisoners

El Alamein

- The decisive and war turning land battle of 1942

The First Week - Invasion of Poland - a view of an American General in Sept 1939
The Last Battle. I

n which US & German Soldiers fought, side by side, against the SS.

Harry's War by Alfred Nestor. The true story of the life of a POW under the Wehmacht, then the SS

Operation Claymore

- Raid on the German occupied Lofoten Islands.

Mein Kampf - A Review by George Orwell in 1940

My Uncle Cyril

- memorial to my uncle who died just before El Alamein.

The Phoney War - Dec 1939 to April 1940
Potsdam. A US Army Newsletter giving details of the 1945 Conference.

Oradour sur Glane.

The massacre of an entire village on 10 July 1944 by elements of "Das Reich" SS Division. In retaliation for French Resistance kidnap and sabotage in the area. Its is widely suspected that the SS got the "wrong village".

Spy in the Attic. Wallasey German spy in WW2. (copied from my wirralhistory.com site)

The Capture of Tiger 131. The first Tiger to be captured intact in April 1943. This tank is now operational at the Tank Museum, Bovington, Dorset

Wojtek, Polish Army Bear
War Rooms London.

Churchill's Underground War Rooms

HQ Western Approaches Liverpool
Small Scale Raiding Force (SSRF). Unorthodox, secret, and deadly. http://www.warhistoryonline.com/war-articles/landed-killed-germans-fed-off.html
http://www.secret-tunnels.co.uk/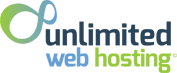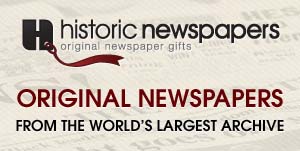 History Of The Wehrmacht
The main focus of Wehrmacht History is on all military vehicles planes, ships, and weapons from 1935 to 1945.